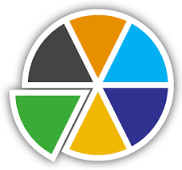 This is part one of an ongoing series about understanding your customer base.
There are many ways that we as marketers try to maximize our marketing efforts and spend. With every dollar scrutinized and every budget reviewed, how we spend our money has never been more important. One fundamental step to maximizing our marketing budget is to understand the behaviors of your customers. Not all customers generate the same value. By segmenting your customers into target groups by the value they bring, you can significantly mature your marketing program and increase the value of your communication to your constituents.
As you review your customer database, you will likely uncover a group of your best customers. It is common to see a small % of your customers generating a significant % of customer revenue, with larger portions of the customer base generating significantly less. To better communicate to these different groups, you should divide or segment your customer database into different tiers, review your current marketing investments, and adjust, as appropriate, how you communicate to these different tiers of people.
Classifying customers by spend tier over the last 12 months enables you to:
Quantify the % of your customers by revenue (12-month spend amount):

Understand what they buy – number of categories shopped
Determine purchase frequency and channels – in store, online, both
Quantify how much they spend – full-price, discount, clearance

Example indicates 48% of customers spend less than $100 and 35% of customers only buy one time.
Correlate current marketing investment to these (revenue) value segments

Assess the frequency of contacts by value segment
Identify and quantify underperforming segments
Develop differential (segment specific) investment strategies

Reallocate spend to segments more likely to increase purchase frequency and spend
Improve overall effectiveness of your efforts and ROI

Examples:
One And Done – Develop New Customer Onboarding program to drive repeat purchase
Limited Deal Shoppers – Reduce marketing spend, contact less, timing with clearance sales
What's New – Need repeat purchase, - notify of new product/new lines when available
Average Joe – Stimulate, send offers that drive incremental trips and spend
Bargain Hunters – Shopping is present, need more - Push offers that require higher spend
Loyalists – Thank them, reward them
With your new segments, you can create models to time and target messages to these customers at the most opportune times. You'll be able to increase the value of each of your marketing campaigns while reducing costs and only presenting your customers with offers they're most interested in.
In our next article in this series, we will discuss customer profiling and the need to differentiate your content appropriately. In the mean time, check out our article about why marketing analytics fail so often.