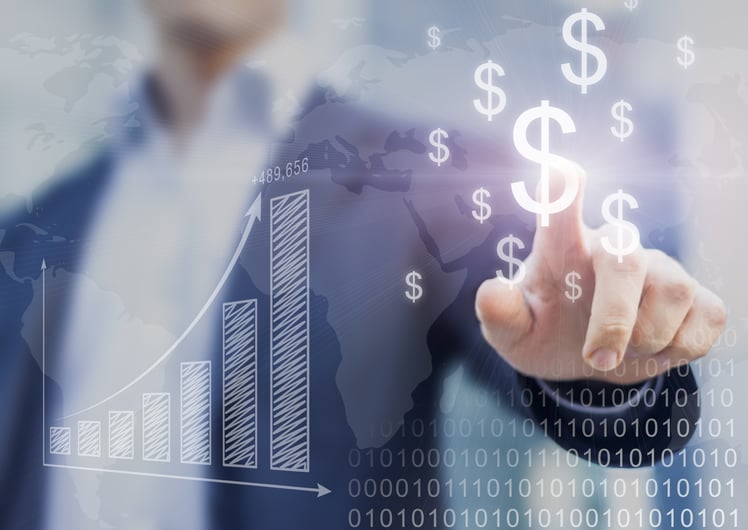 Effective customer engagement is not about overwhelming consumers with generic offers and promotions. Customer engagement is about building a long-term relationship with customers by gaining their trust and loyalty. True engagement can only take place when there is a give-and-take between your company and the customer.
Customers want to feel like they are receiving personalized treatment. While it may seem logical that human interaction would convince customers they are getting individual attention from your company, technology is the key to communicating with them in a direct way.
Retail Info Systems (RIS) recently released the results of their 3rd Annual Customer Engagement Tech Trends Study. It outlined some of the ways technology can be used to create meaningful conversations between your brand and your customers.
5 Ways to Use Technology to Encourage Customer Engagement
1) Digital Coupons:
Digital coupons encourage a high rate of customer interaction. RIS discovered that digital coupons have a 50% redemption rate. These coupons can be tracked, enabling companies to learn valuable information about customer behavior like their product preferences and favorite locations and channels for making purchases. To ensure that the data is accurate and that coupons are not taking a hit to revenue, though, companies need to ensure that coupons can only be redeemed once and cannot be duplicated or transferred.
2) Loyalty Programs:
According to a study conducted by Bond Brand Loyalty and Visa, two-thirds of consumers change their spending decisions to earn more loyalty program points. To enhance the customer's experience. mobile applications can be used to sign up for the program, scan cards, and deliver rewards through mobile payment wallets and branded coupon wallets.
3) "Digical" Tactics:
Gaurav Pant of EKN Research coined the term "digical" to refer to the combination of the digital and physical tactics needed to engage customers. Many companies take a mobile-first approach to marketing, but storefronts are increasingly influencing mobile and online sales. RIS found that 22% of online sales and 20% of mobile sales are affected by in-store marketing. On the other side of the equation, Mobile Marketer reported that last year, mobile devices drove around $1 trillion for in-store sales. Barcode scanning features on mobile applications enable customers to learn real-time information about inventory when they are visiting brick-and-mortar stores.
4) Messaging Platforms:
RIS believes that messaging platforms like Snapchat, Whatsapp, Facebook Messenger, and iMessage will transform into their own eCommerce and customer engagement universes. Messaging platforms help companies send personalized offers and promotions to their loyalty program members. They can send push notifications about in-store offers when a customer is near a brick-and-mortar store, encouraging impulse buys.
SMS messages are a great way to get customers to interact with your brand. An Internet Retailers survey showed that 83% of SMS messages are opened within 90 seconds. Almost 70% of the surveyed companies used SMS to stand out from the competitors.
5) Social Networks:
Business2Community found that 63% of millennials use social media to keep up-to-date with brands. Updates about new product lines and special offers play on your social media followers' fear of missing out. Your social media followers can take advantage of limited offers and attend events like private sales.
Social media platforms like Facebook, Twitter, and Snapchat are great places to engage in conversations with consumers. Your business can develop sharable content based on customer comments. When your customers share content with friends and family, they create referrals that help build your customer base. Social media also gives your business insights into customers' opinions about your products and services.
Learning from Customer Engagement
Customer engagement means encouraging meaningful interactions between consumers and your brand. When your company reaches out to consumers using technology, they should be inspired to react. Whether the interaction results in a retweet, referral, or a conversion to a sale, customer engagement strategies provide the opportunity for your company to learn more about consumers. Then, you can develop even smarter marketing strategies.
The analytics experts at Pluris work with your company to gain insights from the ways customers interact with your digital channels. With our guidance, your business can develop a marketing strategy that wows your customers.
Are you hearing what your customers are telling you when they engage with your brand? Let Pluris help your business gain profitable insights through analytics.