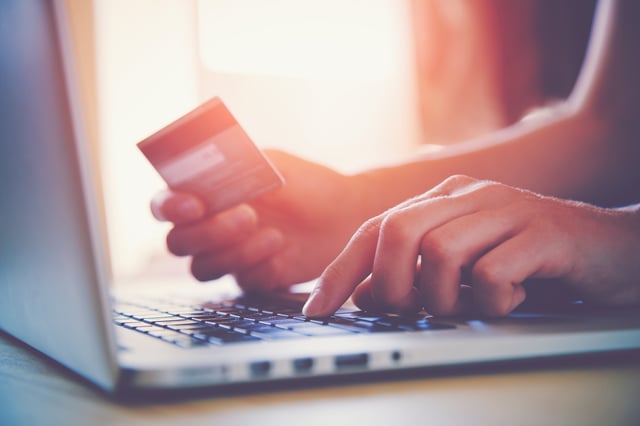 Marketers are consistently challenged to define the ROI of their investments. And since the burden of proof varies by channel, it's easy to fall into the temptation to execute only within channels with simplified tracking. While direct response attribution is an easy go-to, it's not without complications.
Perhaps the most straightforward version of direct response attribution is digital only offers. You can control the offer, where it goes, where it's used. It all lives in a single channel so it's easier to manage, right? Think again.
This attitude is what steers marketers into creating a shaky customer experience. Direct response attribution has negative side effects if your business operates in multiple channels. And this absence of omnichannel marketing creates an unhealthy brand.
This offer is only available online. Few things are more aggravating than finding a discount online that isn't available when I come into your store. For some items, you simply cannot synthesize touch. So when I'm buying a shirt or sheets, for example, I want to check for a good fit or quality of material – things I can't determine on the screen. But if the special pricing is only available when I purchase online, that's a deal breaker. Not only is it annoying for your customer, but by sending me back to your website or an app to purchase, you've also missed an opportunity for incremental sales since I'm in the store already.
Make sure the purchase process isn't tedious on mobile. If I'm stuck with a digital-only offer, the path to purchase needs to be seamless. So if I need to switch from my mobile device to a desktop to complete a transaction, the likelihood you'll lose me altogether just went up, regardless of the offer. If people spend 91% of their day looking at a mobile device, brands have to present a good shopping experience on mobile. All too often, the mobile experience was built by and for desktop users and therefore lacks some of those practical touches that make the difference between a transaction and an abandoned cart. Make sure you develop within the platform you're targeting – mobile experience shouldn't be a transition from the PC – it should be designed and developed for and on mobile.
You aren't tracking your inventory. I went online or called ahead and you said the product was available in the store; I arrived to find the item isn't actually there. Smart retailers, like Target, are using their in-store inventory to supplement inventory at online distribution centers. It not only makes available more inventory to customers, but also bridges the gap between the online and in-store shopping experience.
In short, if offers and deals live "only online," you're succumbing to an old school siloed approach that will frustrate your customer. Don't be so lazy about tracking ROI that you neglect the user experience. The solutions are straightforward: play where your customers play so you can build reliable platforms, pay attention to the customer experience across channels (that means working across channels in the first place), and for goodness' sake, meet your customers where they are – and honor the offer. Being able to easily track ROI is only valuable when the method you're using doesn't actually get in the way of revenue.