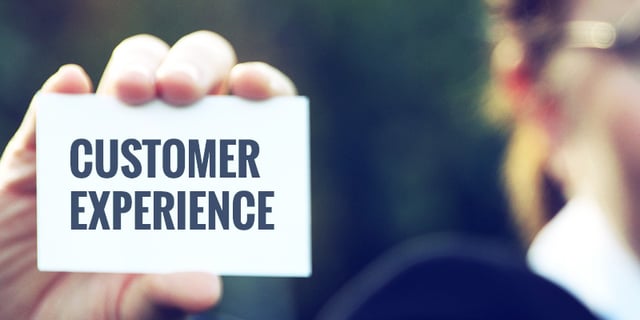 We know a lot more about our customers than we did ten or twenty years ago. Where marketers once ran campaigns rooted in broad-sweeping assumptions and "one size fits all" messaging, today's consumer requires a lot more nuance. Luckily, we have the data to inform our decisions. But the discussion always comes back to whether we're using the right data – and what are we doing with it?
We know where our customers are and what they're consuming, and we need to be delivering their experience based on that behavior, rather than simply their demographic profile. A data-driven marketplace has reset consumers' expectations, and marketers need to be on their game to compete for what is a media message deluge for the consumer.
As channels evolve, the chance for holes in the customer experience grows – and with it, our intolerance for errors. Which is why listening is so important. Take Facebook's "upgrades" for example. To their credit, they are being analytical (just think of all they data they have at their disposal) but their latest decisions have frustrated some of their customers.
The "see first" option that allows us to control which friends appear in our newsfeed sounds like a cool idea – but in an effort to prompt its use, Facebook reduced the relevance and quality of posts that appear in our newsfeeds. Reducing the customer experience to funnel us into using a new function is a rookie move and feels a little more bait-and-switch than I'd expect from an app that won me over with its ability to listen to my preferences based on my behavior.
At its inception, Facebook was alluring because it brought you more of the things you liked – based on how you interacted with different content. That's why we've all pumped so much of our personal information into it. Going back to manual content selection not only takes away the "magic," but it fundamentally changes the product until I, as the user, go in and fix my own experience. I know they can do better than that.
The lesson here is that it doesn't matter how many channels you're working with or, to some degree, how much data you have – you have to be putting the customer experience at the center of your strategy. And experience is more than just the color scheme on an email blast. It's making every touchpoint and every interaction relevant from branding to utility. We have the ability to do this now. Let's do it.