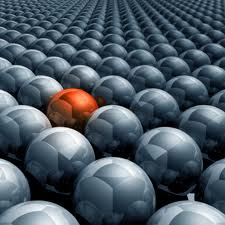 As marketers, we use web, video and mobile strategies to reach our customer base. But what if you're the provider of one or even all these services? While most marketers are focused on leveraging these channels for consumer engagement, top cable and telecomm providers are out there selling the very platforms that marketers depend on.
In this case study, our strategy was to grow the bottom line while supporting the entire process from media planning and budgeting through execution and reliable measurement. It's a comprehensive service: gathering assets, developing a strategy, creating a series of predictive analytical models – all for the program's benefit. That's our triple play. The goal was to tighten up customer service by providing cross-channel solutions that give the call center enough insight to optimize each customer interaction.
1. Show me the data. The most critical tool we rely on is sophisticated data. Often, businesses already have enough data to work with, but lack the processes or structure to harness big data. From past purchase records to website and email behaviors and analytics, different departments have access to different data but it's critical to have it all mapped and correlated.
2. Give the data context. A/B testing is more efficient if you can get to the B faster, cheaper and closer to your target. We let the data drive the testing and the testing drive the plan. Applying sophisticated analytics to develop deeper insights into consumer behavior yields more predictive methods of targeting, and moves a client or program six to eighteen months down the path in less than thirty days.
3. Spread the word. We've done the testing, done the analysis, and now we have more predictive methods of targeting for acquisition and retention programs. But the puzzle is incomplete if it sits in a single silo, used for a single channel. It's critical to share learnings on both programs and consumer behavior across channels/departments in order to maximize each consumer dialogue. This empowers marketing and sales to optimize their respective channels while working together on the overall consumer experience to yield more sales, up-sells and customer loyalty.
How did this look in our case study? Every consumer contact was optimized, enabling a 17% increase in customer acquisition rates with a $1.3 million revenue gain per year on without increasing cost-per-acquisition. With data and ROI at the epicenter of success in 2013, executing this model on any scale is critical to keeping up with the Joneses in any industry.