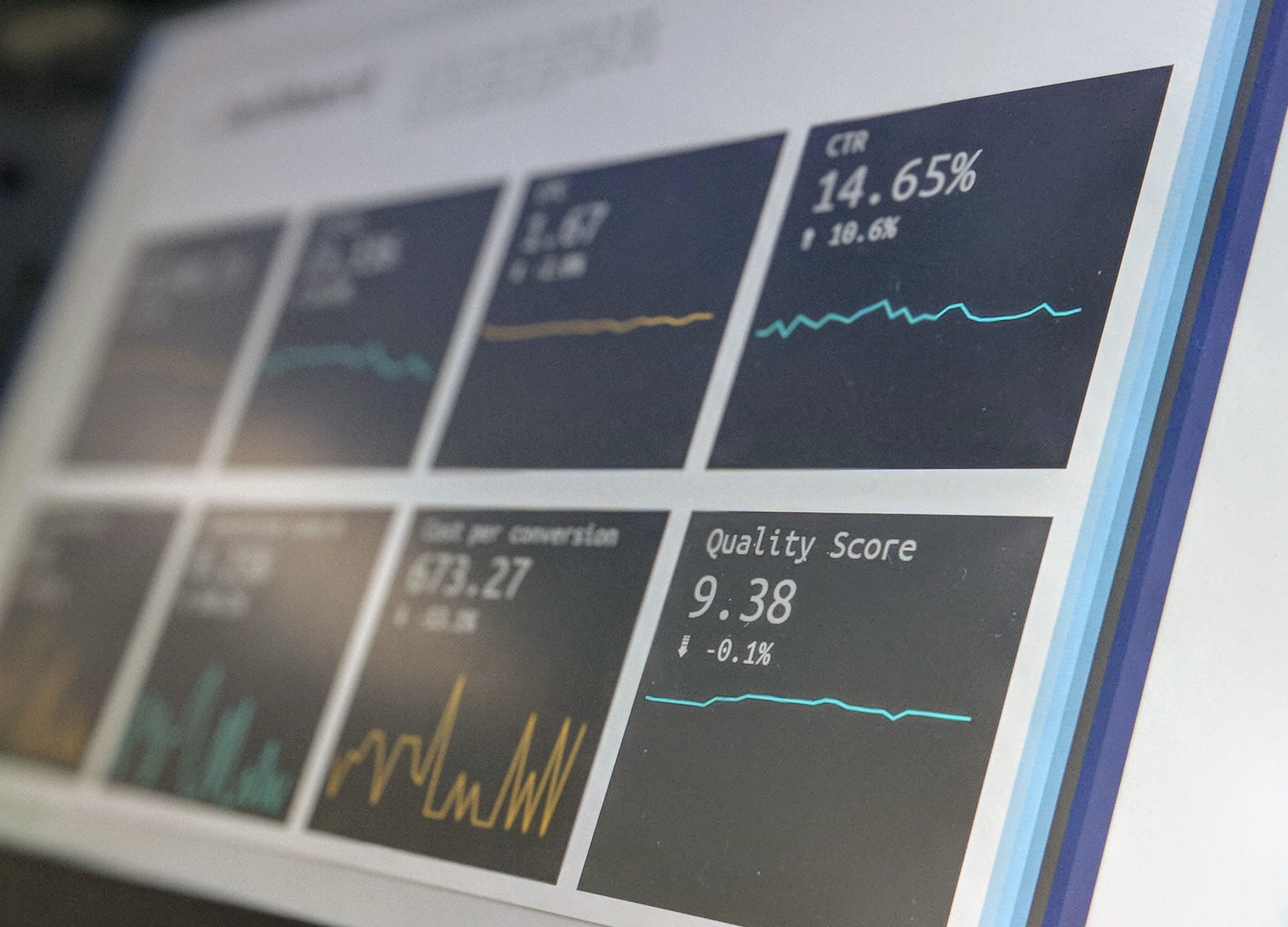 In Part 1 of this series, we discussed how organizational objectives may change the implementation of a media mix and optimization platform. And in Part 2, we talked about measuring the efficacy of your efforts. Now, let's talk about collecting and normalizing consumer responses and order/sales data.

Attribution of order/sales to media may be one of the most challenging exercises in data science. Over time, marketing science has utilized three primary methods for attribution:
Last Touch: Assignment of the order to the last media provided and response recorded to prior to the order (the media that drove the consumer/business to the order channel)
Total Touch: Assignment of the order to all media provided and response recorded prior to the order
Statistical Analysis Driven: This approach is driven by analysis of the data with the objective of identifying which mix of media (in type and volume) results in more or fewer orders. It is often a combination of Last and Total Touch. It can be driven through statistical analysis, business rules-based or a combination statistical analysis and business rules
There are strengths and weaknesses to each approach as noted in the table below: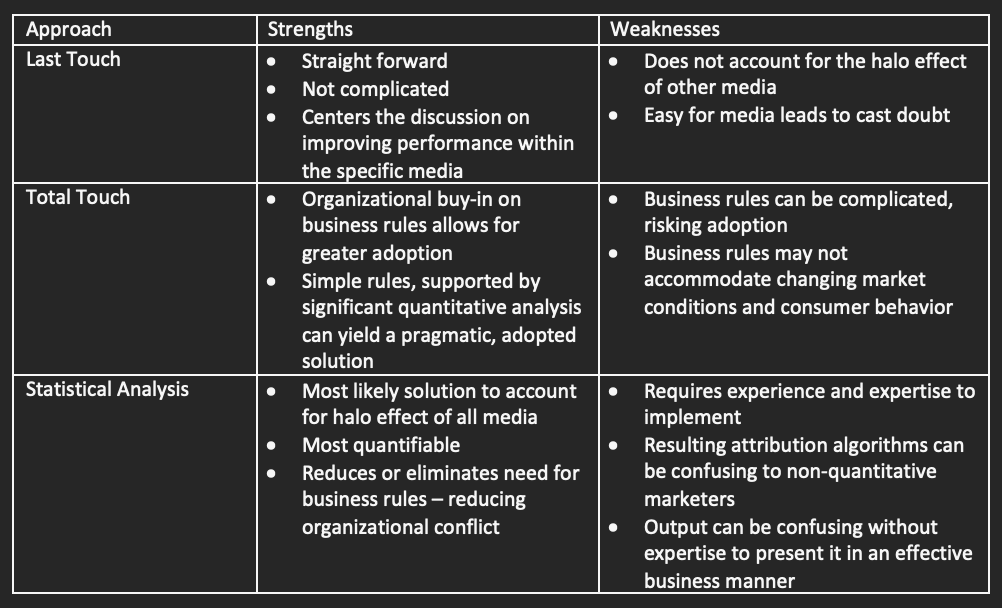 When choosing an attribution approach, the organization must maximize the chosen approach's strengths and minimize its weaknesses. Ultimately, the marketer and management must buy into the approach, otherwise it may be viewed as a black box that "only the data scientists understand."
The chosen approach should allow the organization to better understand their return on each media investment. Multimedia placement is analogous to an investment portfolio, some media provide high returns and others provide low returns. Where it differs is that media investments can, and will, fatigue. When they fatigue, diminishing returns are realized and organizations will overspend to realize the same orders/sales volumes.
The purpose of marketing media is to generate response – whether that be recognition of a brand or a specific call to action – the consumer is being motivated to exhibit a productive behavior for the marketer. The quality of that response generates either more or less orders/sales.
What complicates matters is that consumers can chose to place their orders in the channel of their choosing. Gone are the days when direct mail only resulted in a call into the call center. For many companies, consumers can choose from a variety of channels: e-commerce, retail, call center, direct sales, partner sales, etc. And each media can result in response to any channel. In reality, that makes order/sales attribution of media placements one the hardest analytical problems marketers face today.
Luckily, technology developments to measure, sort, and analyze data are also developing as consumer behavior does so as long as marketers are staying informed of the tools available to them, they can continue to deliver messaging on time and on target.