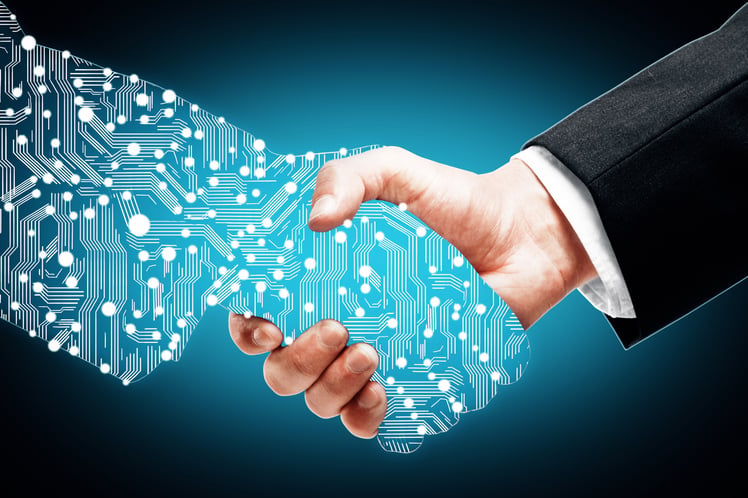 After 7 years of marketing research, Adobe compiled their findings into their Digital Marketing Survey, which turns a spotlight on companies that have achieved digital maturity.
Mature companies set themselves apart by investing heavily in digital marketing strategies and planning ahead to stay competitive. These companies set the bar for digital marketing by creating comprehensive and proactive marketing strategies that show significant return on investment. Out of the digitally advanced companies surveyed, 81% believed their efforts to reach digital maturity helped them stand out from their competitors.
This year's report, Four Essential Elements for Digital Maturity, explores the top priorities and best practices of digitally mature companies. By using these companies as a model, your company can develop a winning digital marketing strategy and move farther down the path to your own digital maturity.
The 4 Elements of Digital Maturity
1) Data-driven Marketing:
Digitally mature companies plan to increase their data measurement tactics 41% in the next 3 years to reach an average of 13 tactics. Preferred tactics include website analytics, social media analytics, email optimization, and A/B testing. Of these companies, 96% or more ranked single customer view, predictive analytics, and attribution marketing as priorities.
The single customer view enables a company to collect all of its customer data to personalize the customer experience. Winterberry Group found that 53% of companies believe customer-centricity is the main driver for data-driven marketing. Predictive analytics allows brands to forecast customer trends based on past behavior and preferences. These attributions help companies understand the role each interaction with a channel has in the purchasing decision.
2) Personalized Customer Experience:
Creating memorable customer experiences that turn customers into loyal customers means prioritizing customer needs over the features of your company's products and services. Digital marketing content can help you do this by presenting yourself as a thought leader and educator rather than the marketer of a specific product or service.
Content is one of the main ways your business can engage consumers in any stage of the customer journey leading up to a purchase. Accordingly, as the Adobe survey found, 92% of mature companies believe that investing in content marketing is the key to providing a quality customer experience. To meet the specific needs of a broad range of customers, 70% of companies automate their content. Processes like list segmentation, contact management, measuring, and reporting can all be automated to more effectively create and distribute relevant messages.
3) Mobile-first Marketing:
Digitally mature companies understand that mobile needs to be a priority for marketers. Consumers appear to be abandoning their desktops, with 92% of them choosing smartphones as their primary device for viewing content. Mobile Marketing Watch reports that 52% of consumers even use a mobile device to research purchases online when they are in a brick-and-mortar store.
To succeed with these mobile-centric consumers, companies are creating more responsive websites that make reading and navigation easy on a smartphone screen. Instead of starting with a website designed for a desktop, many companies build the mobile version of their website or a mobile application. To promote this mobile-first strategy, over half of companies plan to increase their budgets for mobile sites or applications. Data helps digitally mature companies learn how to invest in improving their mobile strategy by showing them how customers interact with mobile touchpoints.
4) Cross-channel Customer Journeys:
As popular as mobile is, it is not the only channel customers use to interact with your brand. Customers move between websites, mobile applications, emails, wearables, and even IoT devices as they learn about products and services and make purchases.
The key to moving down the path to digital maturity is creating a seamless customer experience as consumers jump from channel to channel. Customers want to see personalized and relevant messages about your brand no matter which channel they choose to interact with. To make this experience as fluid as possible, 66% of companies make cross-channel analytics a priority.
Companies struggle with the need to understand cross-channel customer journeys. Forrester research found that only 27% of companies can measure customer experience across channels even though 74% believe their cross-channel marketing strategies are successful.
Where Is Your Business on the Path to Digital Maturity?
The process of reaching digital maturity is ongoing. The standards keep being raised. However, by reviewing the 4 elements of digital maturity, your business can get an idea of how you measure up today. The companies that have reached digital maturity are the ones that have developed a holistic approach to digital marketing that brings together analytics, personalization, and campaign strategy.
Partnering with Pluris can help move your business along the road to digital maturity. Our analytics experts will work with you to assess your current position and envision the best overall strategy to advance your company.
Is your business where you need to be on the path to digital maturity? The experts at Pluris will guide you to the right digital marketing strategy.