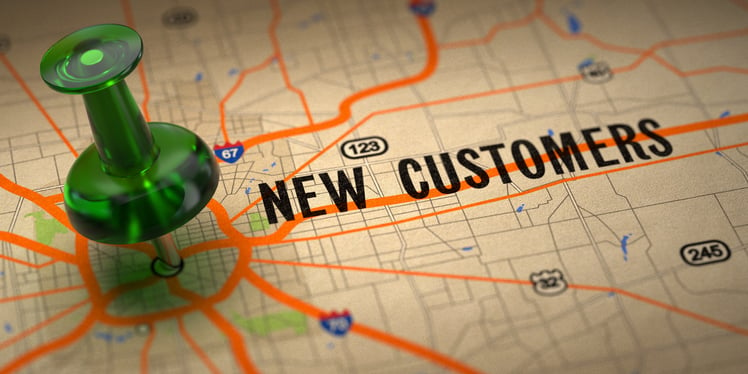 According to Forrester, 53% of companies chose mobile marketing as their top digital marketing priority. This attention to mobile marketing is driven by the need to reach customers where, when, and how they most prefer.

The Media Usage Benchmark study showed that consumers in the US used mobile devices for an average of 2 hours per day. People between the ages of 18 and 24 use devices for an average of 3.7 hours a day.

As mobile devices become a more popular channel for shopping, the results are being seen on the bottom line. Internet Retailer Magazine reports that mobile commerce makes up 30% of all eCommerce sales. eMarketer predicts mobile commerce sales will grow to reach over $123 billion in 2016.

While these mobile commerce sales figures are impressive, mobile plays a more important role in the path to a purchase than the purchase itself.
Mobile Rules the Pre-purchase Process
Consumers may spend hours a day on mobile devices using applications and browsing online, but they still frequently rely on brick-and-mortar stores to make purchases. Customers enjoy trying on clothes or shoes, touching fabrics, and sitting on a chair or sofa before making a purchase.
Mobile devices come into play during the decision-making process. Consumers use their devices to research products and services on websites. The Customer Barometer study conducted by Google and TNS found that 36% of consumers use mobile to compare products, while 43% of consumers use smartphones for inspiration and discovery while shopping.
Mobile Commerce Daily reports that 60% of consumers check for product availability on mobile before making an in-store purchase. Other ways that consumers use mobile to prepare for an in-store purchase are checking for store locations and hours, looking for coupons, and learning about special promotions.
A SessionM survey found that 90% of consumers use mobile devices while shopping in brick-and-mortar stores. Of the respondents, 54% made price comparisons, 48% looked up product information, and 42% checked reviews on mobile while in the store.
Jeff Campbell of Resolution Media states, "Mobile may not be the finisher of a sale, but it's an assist. It's in the middle of that cycle, and you need to be there."
Going Mobile-first
If companies want to take advantage of the role mobile devices play in the customer journey, they need to develop mobile-first marketing strategies. Designing responsive websites is an important part of a mobile-first strategy. Similar Web found more than 55% of traffic to websites comes from mobile devices.
A responsive website should make browsing on a mobile device easy. Text should be large enough to read on a small screen. Call-to-action buttons should be easy to tap with a finger. Navigation should be designed so that users can move around the site with one thumb.
Companies also need to take advantage of opportunities to actively reach out to consumers on mobile. SMS and push notifications keep consumers up-to-date on limited-time offers and promotions. Location-driven marketing can be used to alert consumers of in-store deals when they are near a storefront.
Taking Mobile Marketing to the Next Level
Even though retailers claim mobile marketing is a priority, many of them aren't putting their money where their mouths are. Mobile Marketer discovered 23% of companies spend 10% or less of their marketing budget on mobile marketing.
Companies need to make sure they are coordinating mobile and in-store customer experience. This is vital when so many consumers are combining mobile and in-store shopping. A Magnetic and Retail TouchPoints study found that 59% of those surveyed stated that the consistency between digital and in-store experiences was the most important factor to their shopping experience. However, only 36% of retailers claimed to be providing a seamless customer experience.
Another neglected area is the post-purchase experience. Companies need to think of the sales process not as a funnel, but as a cycle. Mobile customer engagement can be used to cross-sell and upsell after an initial purchase. This also encourages customer loyalty.
Because mobile plays a role in earlier stages of the purchase process, making an argument for mobile marketing spend may be difficult. Analytics can help your business get a better picture of where mobile fits into attribution. Pluris works with your company to provide the analytics tools and skills necessary to understand the impact of mobile marketing on sales.
Is your business making the most of mobile marketing? The analytics experts at Pluris will help you understand how customers use mobile in their path to purchasing from your company.