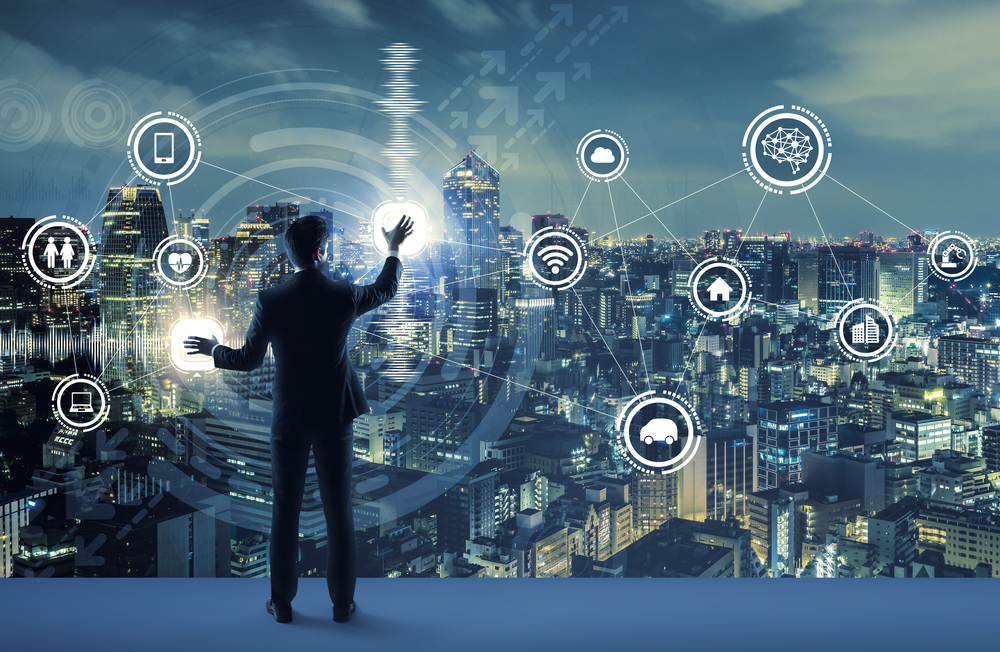 It's no secret that technology continues to outpace even the nimblest marketing plans. So how do we outsmart smart homes and stay relevant to consumers? I sat with our CEO Michael Caccavale to discuss.
Some say the IoT is fast becoming the IoE – the Internet of Everything. Do you agree?
Yes. For a variety of reasons, internet access and the embedding of internet technologies is occurring everywhere. From lost key reminders (e.g. tile) to appliances, connectivity is enabling better customer service, innovative products, and crowdsourced information to be leveraged for everything from road traffic to wifi site certifications, so users know a site is safe.
And it's on the rise. I recently read in eMarketer that "in 2018, Gartner estimated that 14.2 billion connected things would be in use worldwide this year."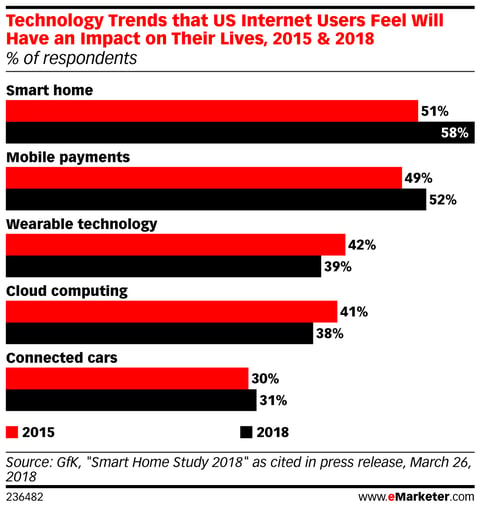 What does this mean for smart homes? And for smart communities?
It shows that the future is connected – in many different ways and that government's role in legislation and people's views on privacy are likely going to be very hot topics for the next ten years as IoT proliferation booms. Interconnectivity for smart homes will become more important and standards will have to evolve to keep up.
What comes next?
Eventually, the consumer will demand a single interface and management tool to update all their connected wifi devices and have them "managed easily" from a single application or interface. Who would want to have to login to their different appliances, wifi router, thermostats, alarm system, computer all separately just to update their wifi settings? And as the interaction between devices becomes more important, so will the need for a single connected home interface, for example.
How does the energy market fit here?
At the household level, energy firms are already installing smart meters that communicate back to a central station – and sometimes using wifi or cellular for communication. While the integration with the firm is great to enable remote management and understanding for the utility and town, integration with other devices in the home like air conditioners, thermostats, solar panels will drive "at home integration"– so the devices can optimize load, balance usage, and minimize cost to the consumer. They will have to start to think more about the consumer as the direct recipient of the value from these tools and information in the future.
What do marketers need to think about?
Much like omnichannel messaging requires brands to be on time and on message to be relevant, the functional elements of life should be designed to follow suit. I don't want a coupon I get via email to be void in-store, just like I don't want to have multiple logins to manage my household. It's all in the same theme of making things more convenient for the consumer and creating an experience that drives brand loyalty. The connected home along with the energy data that the providers want and are starting to collect should serve the consumer – in a single platform that makes sense to them.