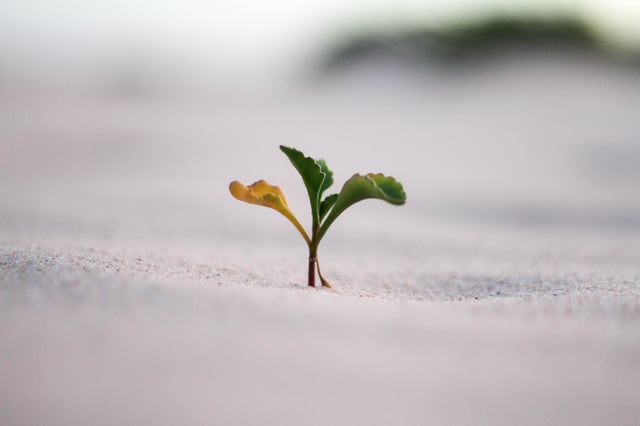 Smart grids and domestic alternative energy production are changing the rules of engagement between energy customers and their suppliers. At the same time, deregulation and a new set of diverse domestic digital media service providers entering the market demand broader and more intelligent marketing strategies. These changes create instability in a market that has been stable for many years. It forces the suppliers, particularly the energy suppliers, to abandon business practices that have long been serving them and adopt a more flexible and agile growth model, an uncomfortable position, particularly for the larger organizations in the sector.Most domestic consumers continue to base their buying decisions on price and customer service. There is no getting around that the energy market competes on these two critical factors. In a stable market, companies have plenty of time to examine and re-examine people, process and technology and to optimize for cost of production and customer service. But when customer behavior, expectations, and demands begin to change rapidly, when new competitors threaten to grab away market share, and when disruptive technology begins to fundamentally alter the product delivery model, a different approach is required.
Ask the CMO how the marketing budget is developed and you're likely to hear a lot about lifetime customer value, renewal rates, and average cost of new customer acquisition. Traditional metrics can be measured using the same reports that have been running every month for years, examining the same statistical projections, and conducting the same kind of focus groups with customers. But in an environment beset with dramatic change, such metrics fail to address the risks and opportunities for growth.
The Chief Growth Officer on the other hand brings more of a startup mentality to the organization, focusing on new market opportunities, new product development, unmet customer expectations, and brand reputation. At the same time the Chief Growth Officer is constantly asking the "buy" vs. "build" vs. "partner" question with respect to acquiring new products, new talent, new systems, and new intelligence, and is constantly studying the competitive landscape, making recommendations for new strategic partnerships, mergers, and acquisitions. And the Chief Growth Officer is constantly monitoring brand awareness and reputation in adjacent and emerging-markets, always with an eye on identifying and expanding high-value segments of the customer base.
From a technology perspective, the CMO and the Chief Growth Officer share common requirements for data collection and analytical systems and should be aligned when it comes to decisions about investment in technology. But the alignment ends there. The metrics for marketing success are more subtle and difficult to measure in a rapidly changing environment. Measuring them requires lots of data, data that the company probably doesn't already have, data that needs to be refreshed constantly.
The Chief Growth Officer takes a scientific approach to brand experimentation, fueled by daily brand makeovers and underpinned with deep data analytics. With these tools, it is possible to collect valuable new consumer data, study opportunities through the lens of a wide array of scenarios, and produce new services and serve new markets, based on valid trends in consumer activity, behaviors, preferences, and sentiment. More importantly, engaging in these activities develops and exercises three new organizational strengths: innovation, agility, and resilience. Each of these is an essential core competency for any organization destined to thrive under chaotic market conditions.
Energy providers have an opportunity to capture a greater share of wallet from their existing subscribers and tap new markets. They can do this by taking advantage of industry deregulation and acquiring or partnering with suppliers of other basic services, such as cable companies and streaming media providers. But a wider selection of service options, bundled pricing models and add-on products presents a significant challenge to the chief marketing officer. If the CMO is already engaged in these and other best-practices for agile growth management, then it is possible simply to incorporate "Chief Growth Officer" into the existing list of CMO responsibilities. However, if the systems, processes, talent and data are not in place to execute a multi-channel strategy with the intention of building customer intelligence, then it is time to get serious about growth.