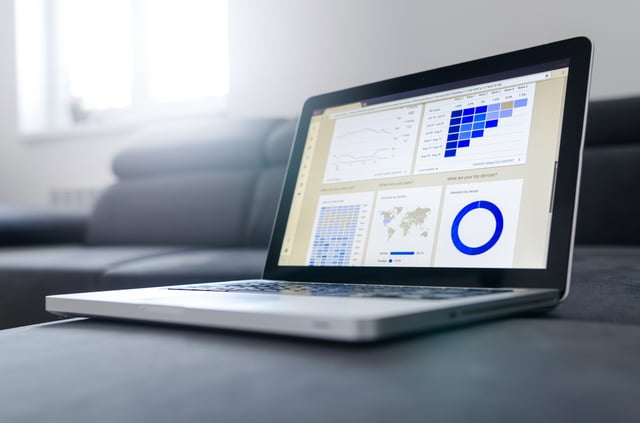 Consumers are adopting disruptive technology at an accelerating rate and this is changing their behavior. Energy companies, historically slow in responding to changes in consumer behavior, reluctant to invest in consumer analytics systems, and unprepared to take advantage of their own customer data, are at a disadvantage. Energy companies must review their marketing strategies and develop their digital assets in anticipation of a changing competitive landscape and evolving customer expectations.
Communities of Interest
Social media is "aging people out" of traditional advertising channels and allowing more consumers to participate in focused dialogue with committed and interested groups in a much broader and more public forum. Consumer sentiment is now driven by more than just direct experience with customer service and power restoration. It is now buffeted and swayed by the opinions of a much wider group of peers.
Home Energy Production
Home energy generation using alternative energy sources and a smarter power grid is allowing more and more consumers to also be powerbrokers themselves. This leads to a customer base much more cognizant of the cost of electricity, tuned in to the effect of global events on cost fluctuations, and with an overall expectation that technology will continue to bring the cost of electricity down.
Convergence of Home Services
An increasing number of other service providers are positioning themselves as utilities serving the domestic and small business markets with offerings such as home automation systems, surveillance and security systems, internet and streaming content, home maintenance and repair, and, increasingly, retail home delivery. All these service providers are now competing for the same consumer market intelligence data and attempting to leverage it in ways that provide them with a competitive advantage.
Personalized Experience
Increasingly, consumers expect to have access to an intuitive and efficient online self-service portal. This can take the form of a website, a mobile app, an IVR system, loyalty program, or all of these, and others, in combination. Consumers expect boutique-style services and custom bundles. They want personalized service, advice that could lower their bill, make them safer, or provide a better user experience.
Energy companies have several possible paths forward when it comes to surviving these and other technology-driven disruptions in consumer expectations. All of them require creative marketing strategies to build agility and resilience. For the chief marketing officer, among the core competencies essential to success are a strong command of customer data, deliberate and measured experimentation, and analytical expertise.
Customer Intelligence
Only a 360-degree view of the customer will create an opportunity to succeed in a cross-channel environment. The digital asset represented by the energy company's warehouse of customer data must become the focus of continued improvement. Marketing activities must include multi-channel campaigns designed to maximize the collection of valuable customer data, the primary purpose of which is to efficiently deliver high-value interactions.
Daily Brand Makeover
Frequent experiments in branding and creative content and daily brand makeovers followed with careful observation and integrated data analytics are the only way to ensure continuous monitoring of the brand and the health of the business. The objective must be to create a consistent brand experience across the channels that matter, constantly updating customer interaction, and providing insight into their actions and preferences.
Analytical Talent
Throughout the organization, but particularly in the marketing group, job descriptions are changing. Demand for deep bench strength in marketing analytics and a commitment to continuous improvement, along with technical skills and familiarity with online engagement best-practices means energy companies must also update their talent sourcing practices. They must leverage their own network of consultants, partners and customers, as well as using collaborative talent-sourcing platforms
Energy companies have long been able to resist adopting disruptive technologies for their own innovation. But now, in light of these requirements, energy companies need to revisit what they think they know about their customers and update their marketing strategy -- indeed possibly their entire business plan. Energy companies need to view agility and resilience as key essential core competencies so they can better adapt to dramatic changes in customer behavior, such as the ones that we have already begun to witness. The CMO must take a lead role, setting an example for the rest of the organization into a new plan for continuous improvement.