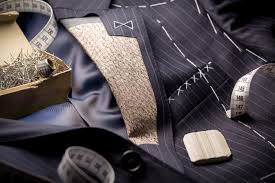 The key to developing profitable, long-term customer relationships is finding a way to personalize the customer experience. According to a study by Infosys, 70% of American consumers are encouraged to spend 13% more with companies that offer stand-out customer service. In response, marketing is increasingly moving away from mass, push-based marketing strategy to one that learns from and adapts to the consumer.
Solving the mystery of how to compose exceptional customer experiences comes down to interpreting the clues left in data created by each interaction across a variety of channels.
Following the Customer Experience Trail
Today, customers forge a trail across many channels to find information about products and services. Some customers begin by researching products online and then go to a brick-and-mortar store to make a purchase. Others research a product on a mobile device, try it in the store, and then purchase it online.
Customers move from screen to store to screen depending on their circumstances and preferences. One buyer's journey may involve multiple transactions through online websites and mobile apps. Even social media is considered a marketing channel. Social media posts give a detailed view of consumer sentiment and provide a forum for review and referrals.
As convoluted as the consumer's trail may be across digital and offline channels, each point of contact leaves a trace that marketers can follow. Each transaction is reflective of choices unique to that individual customer and their lifestyle. Customer groups can also be segmented for better targeting. Information can even be gathered about households.
Based on this trail of customer transactions, marketers can use data analytics to forecast future behavior. Understanding this potential behavior can guide an effective marketing strategy that anticipates customer needs.
Mapping the Customer Experience
By mapping the customer's journey across multiple channels, you can begin to put an omni-channel marketing strategy in place. Customers expect to move effortlessly between devices and venues during their entire journey. Whether on a mobile device, PC, or in a store, they want to be able to pick up where they left off in their transaction. They also want to find the same information about your brand no matter how or when or where they access it.
Past journeys tell you where you should pave the way for the customer so they can move smoothly between channels. For instance, if they see an offer online, they should receive the same product and price when they get to a store. Websites should also be optimized to work on mobile devices so customers can move from their tablet or PC to a smartphone to complete a transaction.
Easing the transition between channels lessens the chance of churn, decreasing customer acquisition costs. When customers find transactions easier to make, they are also more likely to convert to a sale.
Getting Creative with Customer Engagement
Not only does an omni-channel marketing strategy streamline the customer journey, but it can also elevate it to an art form, like a pattern for a custom-fit garment. Customer profiles developed through past transactions provide a pattern for creating personalized discounts and special offers.
Drawing comparisons between past purchases and other products and services allows you to make recommendations to cross sell or up sell. Your company can even design new products based on information about past preferences.
Beyond merely mapping a journey, data analytics can be used to inspire creative designs that delight and captivate consumers. After all, purchasing decisions are emotional, not just practical. Shopping for a pair of shoes for work can easily turn into the purchase of a sequined evening bag.
Based on customer sentiment, websites and mobile applications can be designed to be visually appealing and pleasantly responsive with views of your website adjusting for a smaller screen. According to Douglas Karr of Marketing Tech Blog, 67% of smartphone users say a mobile-friendly website makes them more likely to purchase a company's product.
Visual appeal attracts the customer's eye, while responsiveness makes it easier for them to find the right information or make a purchase. After all, the longer a customer takes to get through to checkout, the less likely they are to purchase.
Ultimately, the customer's experience should be delightfully transformative, like slipping on a fabulous dress or sleek, custom-designed suit.
Turning Analytics into Insight
Creating transformative customer experiences begins with that trail of breadcrumbs your customer leaves along the way. To follow and map the customer's trail, you need the right analytics tools. An Integrated Marketing Solution provides a platform for gathering and analyzing data to better understand your customers.
With Pluris' IMSTM, you can track engagement across channels and unify the information from all data sources. Using embedded analytics, you can customize your marketing strategy.
IMSTM produces actionable insights so you can begin developing an effective marketing strategy right away. Regular reports provide immediate results of your improved marketing strategy in increased conversion and retention rates.
Is your company getting the most out of its analytics and customer data? Schedule an analytics health check with Pluris to find out.