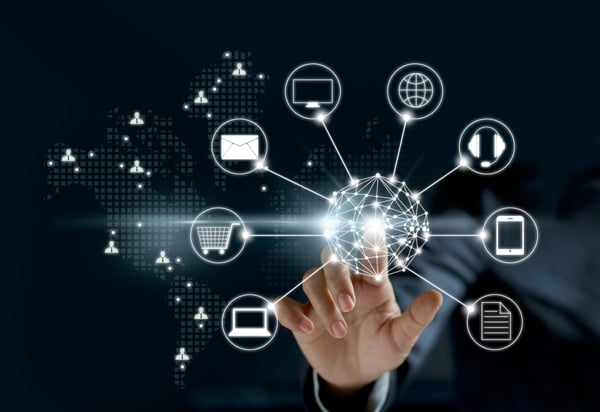 "Attribution—the practice of assigning credit to any advertising- or marketing-driven interaction or other brand-imposed touchpoint—is essential for marketers looking to plan and optimize media channels in this increasingly fragmented, digitally driven world." – Lauren Fisher
The pace of the world requires today's marketers to be more nimble than ever. It's not just turning wrenches on the same old marketing program; now marketing is all about diagnostics and informed upgrades. I recently sat down with CEO Michael Caccavale to get the scoop on attribution: what it means, why we need it, and what we risk by not deploying it.
Do you think consumers are convenience-driven?
Yes. I think a consumer – when given an opportunity to shop, browse, peruse, wander, satisfy their retail therapy etc. – will do that in the most convenient way. And I think whether that plays out for the retailer, or the marketer, depends on how obvious that is. One example for me personally: I didn't use Apple Pay for the longest time because I was like, "it's another gadget." But then I realized, once you enter your card, it's protected. It actually uses a more secure method than just using your card. And it's convenient. To pay, all I have to do is hold my phone and push my thumb down. So that little convenience of pushing to pay instead of waiting the 15-20 seconds for the chip to run is worth it to me. Not to mention the convenience of carrying less stuff. You go to the gym, you carry your phone, you're done. You don't have to carry your cards around with you. You have your music, your wallet, everything with you and when you leave, you can just run to the store on the way home. It's all in one place, on the device.
Does that mean we're device-agnostic, or do you think we rely more on one device over another?
I think we follow the convenience. We used to think of a payment card, as a separate device as your mobile device. Now that you can make purchases on your mobile device – it's not a matter of me saying I love my mobile, it's that I already have my mobile with me. If it took as long as the card to use, I'd just use the card. I really think use what's most convenient.
What we don't want is this cycle of duplicating information entry. For example, I used to call my car dealership for service and explain my issue to the service advisor when I set the appointment. Then I'd drop car off for service and have to re-explain the issue to them. It should be as simple as "hi Mike, give me your keys." Just like the push-button on my Apple Pay: I input the information once and it's saved there at the time of transaction.
It's convenience vs. device-driven. If I could use my car key to check out at the grocery store, I'd use that because it's on me. It's all about the convenience and the device is secondary. In fact, the mobile "war" back in the day could have been won if providers paid attention to convenience in the customer experience. That would have been the competitive advantage. But now that we have things like mobile payment systems, they're back to using the network and coverage as their leverage.
So would you say convenience, or lack thereof, can be a barrier to sales?
Sometimes convenience actually drives the behavior – for example, when I left the gym without my wallet and went to a store because they had Apple Pay. I might not have gone to the store at all if it weren't for the fact that they were there, they had Apple Pay, and I had my phone with me.
An example of the lack of convenience acting as a barrier is cash-only businesses. This restaurant I liked went from credit card to cash only, and we stopped going. That's a bad model, they went out of business five months later. Some businesses try to balance the inconvenience by offering a discount or incentive for paying cash only. For example, gas stations that publish a different price for cash vs. credit cards.
The bottom line: don't make it so hard for your customers to give you their money.
Is this an argument in favor of attribution? That is, wouldn't businesses be better at managing their offers if they were more aware of what's appealing to their customers?
Absolutely. You can't just formulate your offers as a means of making up for an inconvenient process. Don't make me carry cash in order to shop with you and try to soften the inconvenience with a discount. Companies need to understand what their customers are looking for and provide that.
Would you say cross-channel measurement and attribution is table stakes?
Yes, except it's so early in its adoption, there are still so few people doing it. The consumer demand cycle has made it such that their demands, and how they communicate and shop, is moving and changing so fast. If you're not looking across all the channels, understanding your data, and attributing properly, you're just not going to understand that change. Being responsive is critical to survival.
What is really table stakes: that everyone admits that a multichannel strategy is what it takes to get consumers engaged. Everything is shouting ads at you – hockey players with three logos on their helmets, a sandwich shop with ads running on the menu monitors – but is anyone looking at attribution there? Marketers know attribution is important, but many are still in the early adoption stages.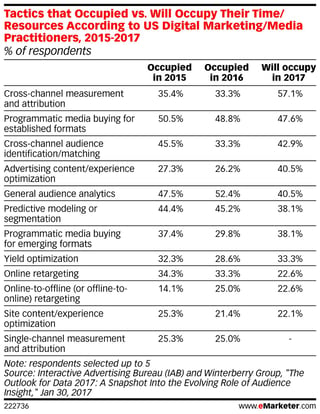 What are marketers who don't have a multichannel attribution model missing out on?
They're going to be like Macy's. As people migrate to digital or other channels, they're going to miss that shift. And they're going to have problems because they're missing how they serve the multichannel and multimedia consumer. This isn't like Amanda likes to shop in person and Mike likes to shop online. It's Amanda who likes to do different things in different channels because she's multimedia. Everyone is. Everyone has a cell phone, everyone has cable, and so on. Everyone is touching things through multiple channels. So it's one consumer consuming in several ways and you have to account for that in order to understand the whole picture.
Look at Walmart. They bought jet.com for billions of dollars to gain the experience of Marc Lore. Or Amazon acquiring BJ's Wholesale Club so they can acquire retail outlets and to be able to build the multichannel competency into their offerings. All these acquisitions are proof that every player, including the FANG stocks, recognizes the need for a truly multichannel experience.
Agreed! So let's talk more about implementation next time. For now, I need one final bit of insight: have the Falcons done enough in the offseason for a potential Super Bowl rematch?
I would say they did enough last year in the off season to win, but the combination of relatively little playoff experience between the coaches and players – combined with an opponent that simply had something to prove to the commissioner/country about their abilities – just made it a losing game for Atlanta, literally.