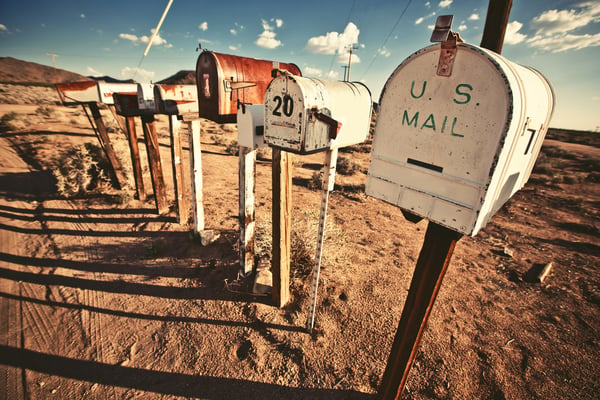 The ways in which consumers are acquiring goods and services are ever-expanding. We are in the driver's seat when it comes to competition among brands, both in price and value. And beyond that, we are more in control of the customer experience than we've ever been. How are brands responding to that? I recently had a chat with our CEO Michael Caccavale about direct-to-consumer (D2C) marketing and what it means to marketers.
Why is D2C happening?
Retail shelf space is at a premium and it's hard for some brands to break through the high expense to get exposure. So if they can inexpensively go D2C and create a groundswell, then they can be successful selling either D2C or through online channels like Amazon, Ebay or Etsy. It's a new way to grow a business now that didn't exist before.
What's driving the growth of these brands?
Look at DollarShaveClub or Harry's. Warby Parker. Casper Sleep. They're all D2C brands that were built as an answer to an existing concept. They're not developing anything new from a product perspective but the value proposition is new and different. They're really putting the customer at the center of the transaction – a role that's more valuable than ever.
Which categories are being disrupted by D2C brands?
I don't think D2C is industry-specific, it can occur almost anywhere. There's no visible trend to it just yet but I think we'll be able to watch that unfold over the next couple of years as more brands are emerging and/or adopting this approach.
Is D2C putting any pressure on traditional retail?
Yeah, it has to be. Now retailers are not only fighting against the Amazons of the world, it's also D2C companies. Retailers need to dial in their offers and their customer experience to make sure their customers aren't going around them for a better deal or a better experience.
Arguably, retailers like Target still have the one stop shop feature, which is convenient for the customer. But depending on the product category, you might want to go a la carte. It reminds me of our app conversation where I ask myself "Am I using this product often enough to use an app for it?" Or does that lead me to have all these separate apps, which is less convenient?
Are smart homes drivers of this?
They can be. But I don't see these D2Cs being helped by smart homes in droves. Really, if the D2C brand needs to be connected to Amazon in order to be available via smart homes, doesn't that just help the big guys anyway?
And then we have to consider that Amazon is dropping brands that don't make them money. That means Amazon is no longer an open market, ultimately kicking those guys out of the running for smart home touchpoints.
Which marketing strategies are most used in D2C?
When it comes to strategy, brands aren't really on the cutting edge here. They're basically using digital blended with some general advertising. The real "strategy" is that they're doing it without paying a middle man
Some legacy brands don't want to disrupt their partnerships with retailers by going D2C. How do brands navigate this?
If you're considering pivoting to D2C, you risk losing that retail relationship and you have to decide what it's worth. It's really a marketing strategy decision. How do we maintain revenue generation and can we get to more revenue by cutting out the middle person? Most of the prominent D2C brands that we see in the marketplace never were retail brands, which makes it a much cleaner decision.
Is there something for retail to learn from D2C brands?
Ultimately, retail is just trying to get people in the retail outlet. They're already trying to make it easy to order online and pick up and they're offering conveniences like one-stop shopping. It's important to recognize and work towards a model in which customers feel enough of a connection – that they're getting something more out of the relationship than just a product. Retail can learn a lot from that cultivation aspect.