Chief Financial Officer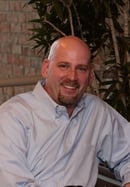 With a mind for numbers as well as efficient process, Kevin Patano manages all corporate finance and administrative operations at Pluris. Since joining the team in 2006, Kevin has held responsibility for all financial reporting, human resources, and legal affairs initiatives.
Before arriving at Pluris, Kevin served as the Finance Manager of GlaxoSmithKline's (formerly ID Biomedical Corp) research and development division in Northborough, Mass. He was responsible for leading the division's financial operations as well as supervision of all grant administration with the National Institute of Health.
During his time at ID Biomedical, he was part of the team that prepared and submitted a $300MM bid for a contract with the US Government. After the acquisition by GSK, Kevin was part of the team that combined the two contract submissions that was ultimately accepted by the US Government.
Earlier in his career, Kevin served as Controller of Advanced Career Technologies, a leading provider of career training programs for students. Prior to leading ACT's finance and human resources efforts, he spent 10 years in public accounting. Kevin holds a Bachelor's Degree in Accounting from Bentley College.