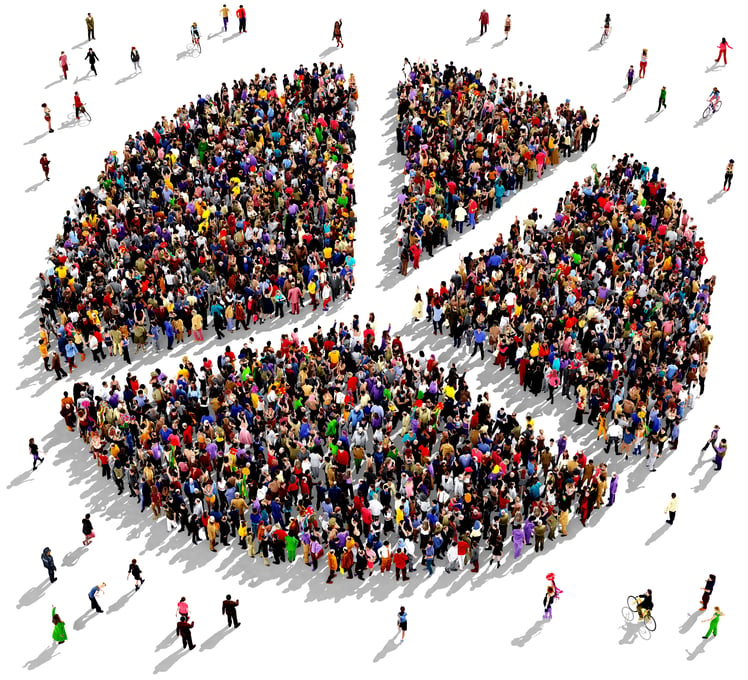 Referrals have been around for ages. Whether it was where your neighbors bought their first television or where your best friend got his hair cut, we've always relied on peer feedback when considering purchases. Enter, digital and now we have access to online reviews for everything from nannies to neckties. And we trust it, right?
This trust in our neighbors' opinions has leaked from the retail space into news, too. A recent report in AdWeek suggests that even reporters and editors are getting their news from social media. Yep, social media, which is perhaps the least vetted source on the planet. While I don't think our news is "going wiki" just yet, consumers are there. And that's why marketers need to be ready to step into the crowdsourcing game.
Social media gives brands the opportunity to be listening more; it's a customer service tool. Take Proctor & Gamble, for example and the diaper rash news that went national earlier this year – and all the parents who publicly blamed Pampers. The customer feedback first popped up on social media and, while it quickly spread to other platforms, P&G was sure to have the social bases covered. As Ad Age noted in May, P&G had "four or so employees regularly stationed in the brand's listening post (a term Mr. McCleary said he preferred over "war room") monitoring and categorizing new Facebook posts and other social media chatter."
If it's not diapers, or airlines, it's something else. Consumers are becoming conditioned to take their grievances to social media to get a response. In some cases, it feels like that's the only way to be heard. Brands have to consider what it takes for social to become a useful tool, rather than becoming used and abused like email.
One solution: go on the offense, try to be positive and show that you are listening when customers do complain. Instead of reacting and standing by to solve problems being proactive will take your social media presence to a new level. P&G learned this, and other brands should follow suit. Frankly, if you're not doing it, someone else will – as evidenced by a recent stunt involving Target's social media.
But how do you define ROI on social? Maybe the only way to handle it monetarily is that it's really just good branding. From a budget perspective, you code it to "branding" when you are maintaining your brand image on the offense and "customer service" when you're doing damage control.
Like it or not, consumers are starting to crowdsource their brand loyalty. So whether it's online reviews, social media rants or trending hashtags, it's clear that yours is not the only message your customers are hearing about your brand. And now, everyone on the internet or with a keyboard is an "expert" – so be prepared to hug them while they complain, or else the trolls might.