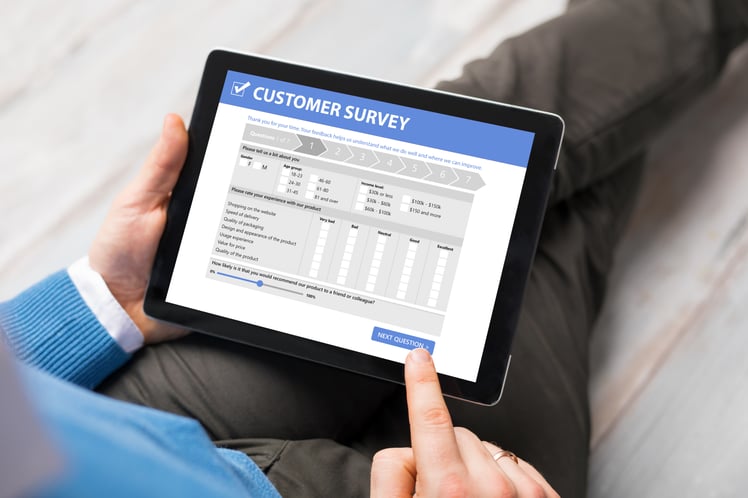 With brands competing for a slice of the marketplace amidst direct competitors, new channels, and instant gratification, customer feedback can mean the difference between success and failure. And while there's no arguing that data holds the keys to marketing strategy, the magic really lies in the quality of that information and our ability to interpret it into actionable insights.
At first glance, surveys seem to be a great way to collect direct customer feedback in one neat container, study it, and make adjustments. And although we've all had customer experiences where surveying really made sense, there are plenty of situations where this "go-to" means of gathering customer feedback falls short.
For marketers, it's also important to consider the relevance of surveying. That is, if I just bought a house – which is a very involved process – I probably don't want to spend time answering your survey. Our relationship is deeper than that and you likely had other opportunities to learn about me along the way.
And think about where your customers' loyalty lies. I'm more likely to fill out a survey when I feel something about the brand. So when I purchase from Amazon, for example, and then receive a survey request from a third-party company, it feels out of touch. My experience was with Amazon, so I don't feel compelled to engage with this third party.
Marketers need to acknowledge that feedback is a gift from a customer. Customer satisfaction is a brand touchpoint so, just like an email offer, surveys should be timely and relevant. It feels better for the customer to receive something tailored, and it sets the organization up to have better data.
The desired outcome is to gather insights and feedback from your customers, which will inform your offer management. While a survey may seem like a direct line to that outcome, there are many pitfalls along the way.
Luckily, there are other opportunities to gain insights from your customers. At Pluris, we have a platform that enables us to quickly source, aggregate, and transform data, decision on it, and drive actionable insights back to points of consumer engagement. If customer feedback is one of the keys to establishing a competitive advantage, it's important for marketers to know that they have options other than surveying to gain the necessary insights.