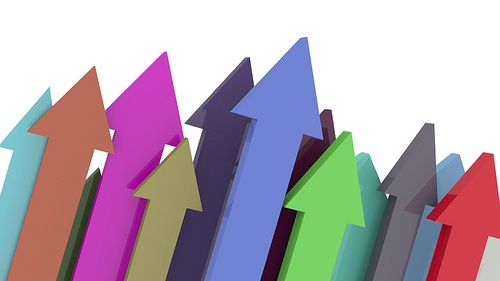 For so long, the phrase "without disruption" has been used in the same breath as things like quality time, concentration, relaxation, and so on. Vacation getaways, study time, spa days, date night, etcetera are all arguably better when you're not disrupted. But in a culture where we are constantly seeking reprieve from disruptions, many brands are committed to delivering just the opposite.
I recently read an article in which the CMO of Progressive was quoted as saying, "If you don't disrupt, you're wasting money." Taken at face value, it's safe to say brands should be focused on breaking through the clutter created by their competition, their industry, and really, everyday life.
But is Progressive really disruptive, or are they just building good campaigns?
So what is disruption? With the exception of rogue push notifications, brands generally aren't interrupting sacred moments. Rather, they are trying to plant something unexpected in a space we view as pretty predictable. Progressive, for example, dressed brand ambassadors as unicorns and sent them to interact with people waiting in line at Comic-Con. Sure, this approach might be disruptive at the grocery store but at Comic-Con, it was both appropriate and effective – a good campaign.
It's a slippery slope though, where you have to be mindful that your cheeky stunt actually has a purpose. If, as a brand, you're focusing on shock value (like dressing as a unicorn at the corner grocery store), are you doing it at the expense of actual value? It's a delicate balancing act and getting this right is where Progressive is nailing it.
If you sift through Progressive's "Flow," cute commercials and quirky campaigns, one thing is clear: the company has built a brand around an offer. So in their case, the answer is no, you don't have to give up actual value in favor of being disruptive. Better yet, they are saying "value" is the offer.
This challenge may prove more difficult in other industries, where a brand can't be – or just isn't – designed around a single "pick your price" offer. And frankly, that's where timing and relevance still win, whether your delivery is disruptive or not.