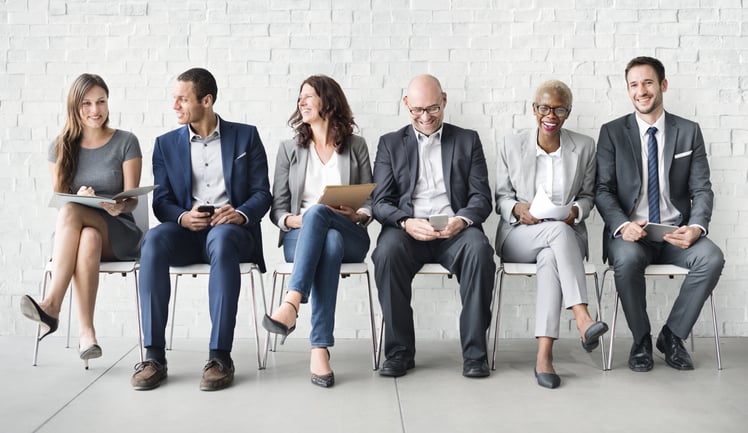 Maybe you just switched jobs, or you were promoted; maybe you've inherited an unhealthy department (face it, if it was healthy, they might not have been looking for you in the first place), and now you have to make some moves. What do you do?
You need to lead with strategy. And that requires a unified marketing approach, which can be broken down into a few key steps:
Connect with buyers by understanding their personas. Look at your existing customer information and figure out what kind of customers drive your brand. You don't need years of data to start. Several months of customer activity can still provide some noteworthy insights. Focus on questions that help you better understand your customers' needs and buying patterns.
Who are they demographically? Are they single, married, have kids, no kids? Do they live rurally or in cities?
How do they shop? In person or online? Mobile or desktop? Do they have a favorite channel or medium to interact with your brand?
How have your buyers changed over time? Are you still talking about them the same way the company has been talking about them for years? Chances are, like all consumers, they've changed.
Then manage your marketing platforms to enhance the value of your customer information. Your marketing platform is the beating heart of your marketing efforts. When it's healthy, your marketing platform identifies opportunities, understands your customers, and transforms data into actionable insight into your programs and prospects. The key is to make sure it's collecting the right information and all customer touchpoints leverage your platform as a hub. Without relevant customer and interaction data, your marketing platform cannot succeed, and neither can your marketing.
Engage across multiple channels. We all know the importance of omnichannel marketing and delivering your messages on time and on target; it's table stakes in today's fractured marketplace. Consumers expect your brand to meet them where they are and that is often on more than one device, even at the same time. And once you know where your customers are, efforts to engage them need to be both customized for the customer and channel, and unified to present a cohesive offering when they make the jump. Omnichannel marketing is an area where you can spend a significant amount of time and resources, which is why the next step is so important:
Optimize campaign effectiveness through performance analytics. Measure, adjust, rinse and repeat. Campaign analytics let you sift through the cutter and make your marketing dollars do more for you. By understanding what works, which channels are improving or declining, you can better spend the marketing budget you have. Optimizing campaign efficacy requires a combination of offer management, timing, targeting, and creative strategy. When all of these work together, you get the most bang for your buck.
The right marketing platform and your focus on campaign analytics will enable you to use content intelligently to deepen your customer relationships. This is where offer optimization works across departments. For marketing, it means reaching potential customers with relevant offers across platforms. For customer service, it means understanding existing customers and having clean systems to get them what they need. It's the level of service that – no matter where your customers are in the funnel or how they find you – they've come to expect.
When you're in charge of marketing, you will see more problems than you seemingly can fix in one lifetime. Don't dwell on the challenges. Identify your most important goals to make your department and organization as healthy and productive as possible. We can help.