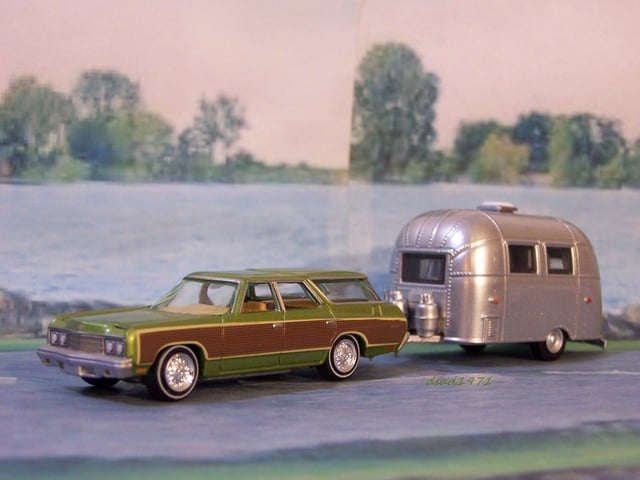 As the season warms up and I'm planning my summer activities, I remember summers camping with my family. When I was a kid, my dad traded some work for an old pop-up trailer. On weekends, we'd pack up and head to one of the destinations picked for that year, typically on the east coast.
And all these years later, I've found those lessons relevant in other areas of my life.
Since we towed our trailer with our 1960's Chevy Caprice, we learned quickly the importance of packing correctly.
Keep the weight low and distribute it evenly across the axil. If you pack up front, the trailer will drag the car's rear down and minimize steering but if you pack the back, it will lift the rear of the car and make it unstable. Leadership is similar; if you don't give some weight to the ideas and opinions of your team, your organization can quickly become unstable – but like many other challenges, balance is key.
Bring a road atlas, but be ready to take a detour. Whether it's your trip itinerary or your business strategy, planning is crucial and seems to be a "thing of the past." You'll always run into circumstances that require a little redirecting, and having an eye on your desired outcomes will help get you where you're going. That's ok – what you do with those obstacles and how you overcome them is the most important.
Pack your toolbox, even for short trips. There's no substitute for having the right tool for the job – on the road, in business, and in life. While you can't always predict the problems you'll have to solve, you can give yourself a head start by knowing your go-to items and bringing them along.
Be prepared to seize opportunities – whether it's a new fishing hole, a sunset view, or a customer relationship. Fish where the fish are, but be willing to cast a line where you think they'll be, too. It's the only way to explore, and every test of a new spot, method, or leader will teach you something for the next trip.
And as in all things, enjoy the journey. Some of my fondest memories are from the times we faced and overcame new challenges. And although that makes for good campfire storytelling, it also drives me to be a better leader.