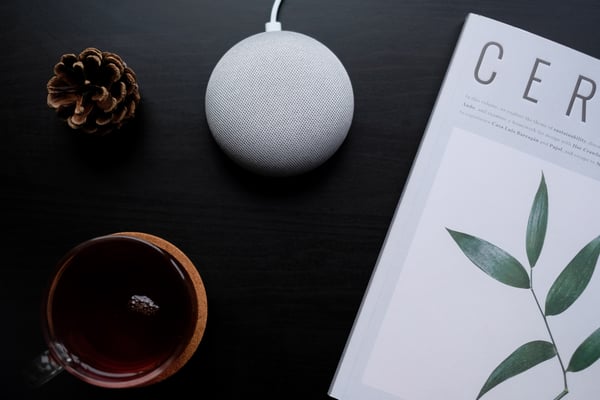 On the heels of a recent eMarketer report on smart homes, entitled "The End of Interruptive Marketing as We Know It," our CEO Michael Caccavale and I have been talking about the emergence of smart homes and what it all means for marketers. The challenges and opportunities are many, so in part two of a three-part series, we dig into marketing's role in this new-ish frontier.
With limited opportunities for brands to sell via voice assistants, what should marketers be focused on?
I think it's all about getting creative about how you leverage the voice platform. How can you still be present without sales being your main driver? Value added skills or other voice activities are critical at this stage, until the voice platform is monetized. P&G shows up when you ask Alexa how to get certain stains out of certain garments. This is a great example of how they are providing something the voice players will want in their ecosystem. It's like tapping into the recommendation engine but the "user recommendation" is coming from your voice assistant instead of other customers who have previously purchased the product. If marketers push to sell at this stage, their efforts in the voice assistant space will be wasteful.
How do marketers build loyalty through voice-first engagement?
Unless the item is a consumable that you re-order (i.e. "Alexa, add milk to my shopping list"), the loyalty really comes from information sharing. Does your retail brand have an associated music channel, or podcast, or some other audible offering that can plug into our interaction with a voice assistant? This might be a giant step for some brands – and they'll really have to evaluate the ROI there before it makes sense to build something out.
Is there a strategy in staying out of the voice-first space?
Not really. If you think of folks wanting to use the keyboard less (I know I do) as the voice assistants get better – you will want to play and need to play here. Siri clearly had issues, to the point of Apple firing key managers, but Google's assistant and Amazon's Alexa are getting much higher adoption rates and the use of the same assistant at home and on their phones while "on the go" have increased adoption significantly.
As IoT grows, it appears marketers are feeling like they need a little runway toward understanding which types of data work best. Where's a good starting point?
Marketers are walking the balance beam on using lots of IoT data and seeming intrusive. They are trying to find true value adds for IoT data that will make sense to the consumer. For example, does a 6-month air filter replacement reminder really create value from integrating my furnace with the internet, or is it more valuable to have the "flexible service reminder" on my furnace which is based on my usage, humidity, house conditions? The starting point is thinking about the customer experience.
What are the pitfalls of ambient marketing when it comes to brands and share of voice?
Ambient marketing will have to prove it to the consumer. For example, while I love my Google assistant, its insistence to call John Carroll University instead of my buddy John Caroll was really upsetting – and there is no way to stop that from happening. And that's just the voice system not handling the interaction well – ambient is going even further. Several folks I know are put off by the "are you going home again now" message from Google when a drive is started at 6pm from the office – that could be a good thing or bad thing depending on the controls. Folks are still wanting to feel in control of things, and sometimes the "assistant" oversteps a bit.
Is there a parallel between ambient marketing and social media or streaming video?
Absolutely. Social media and streaming video were ad-free at first, which was a huge barrier to marketers who couldn't do things like the equivalent of product placement, for example. There were a lot of questions in terms of how to break into that space, similar to what we're seeing now with ambient marketing – how do we get involved? Ultimately, it's about marketers getting ready for the next chapter of smart homes – once they monetize the voice/smart home space, a lot is going to change.
Which tools are already in our marketing toolkits to address some of these challenges?
There are definitely some limitations. It's really a matter of doing the basics well across existing platforms. I mean, you can look at data to inform your decisions but voice assistant systems (Amazon, Google) are still really self-serving in their offerings – so until the entire ecosystem has more monetization, it's going to be difficult to apply existing tools to a new problem.
Where do trust and transparency come into play?
That's the million-dollar question. And how far do you trust them? Are you okay with Nest deciding when to change the temperature at your house? Sure. Are you okay with the voice of Samuel L. Jackson telling you it's time to leave for a meeting? Probably. Would you be okay if your device overheard an argument with your spouse and told you that the flower shop down the street is having a sale? I'm not sure. Marketers are subject to a lot of the technology leading the interaction here so while access is a huge hurdle, getting the messaging right once you do have access is going to be critical.