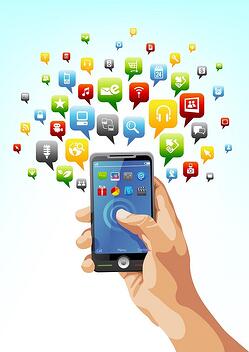 Try leaving home without your mobile phone. Odds are, it's uncomfortable. These little computers haven't just edged their way into our daily routines, they have become our tether to the outside world. Marketers, well aware of the value of reaching people literally in their pockets have responded with a resounding strategy to move the sales needle: one offs!
In a world where consumers are bombarded with messages on the train, on their coffee cups, in a car's navigation system and in bathroom stalls, the phone is also a deeply personal space for consumers where 'interruption marketing' can backfire with more vengeance than in expected places. So the stakes are even higher for breaking through the clutter AND delivering relevant, timely and appropriate offers in a way that is engaging. Mobile marketing is now about more than just knowing your audienceand can be increasingly complex on the front and back end.
Take for example contests, where consumer access points must be transparent and broad – not just because of sweepstakes laws, but also based on smart phone user stats, in-store/retail partnership opportunities and an overall competition for share of voice – and registrants need to be aggregated into a single funnel.
Sure marketers are becoming more creative, finding new apps, incentives and providing new abilities in the touchiest of touch points. And through all of it, marketers are getting a re-education in how important and tricky the offer, timing, targeting and frequency of consumer engagement is. While we have a long way until brands by and large obtain what Forrester recently dubbed "mobile maturity" (where they also peg "interactive marketing to be $77b or 26% of all advertising by 2016"); the experimentation phase is slowly moving in the right direction and brands are aching to move past the expense and headaches of one-offs.
When we speak to our clients in retail or telecom, they are all increasingly asking for capabilities that support all channels with a single messaging platform so cross-channel efforts can be designed and delivered quickly, automatically and progressively smarter. While such omni-channel offer optimization platforms exist (forgoing a shameless plug here), we have seen mobile and social act as an even bigger impetus for brands to implement and re-think how the system of matching offers with opportunities can be improved and underline just how important a real-time system is.
And since marketers aren't soon letting go of television, direct marketing, search, display advertising, email or even social media, it's imperative that systems are in place for these channels to work together to avoid the resource intensive "one off" marketing campaign concept.