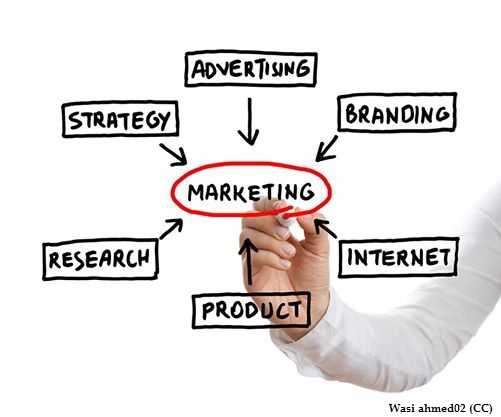 People are listening. Between Amazon, Google, Facebook, Netflix and the major digital companies pushing the concept of recommendations, consumers now expect to be told what they might also want. Whether it's a new pair of pants to go with the shoes just ordered or a Facebook page that's appealing, consumers are, for better or worse, used to companies taking their data and using it to give them back a next step along the consumer journey.

The big marketing trends for 2015 will revolve around marketers' ability to harness people's attention and use data to effectively speak to consumers with consistency across channels. Let me explain.

1) Resurgence of Email Marketing. While not new, the revamped way email marketing will be used in 2015 will be nothing short of brilliant. Expect a renewed email marketing strategy based around location-based, behavior-based and consumer-specific data. Email is still the most broadly accepted media channel across the globe – be prepared to see it add a lot more value to consumers' lives. People are ready to listen to what pops up on their phones or in their inbox, and marketers better be prepared to deliver appropriate recommendations. Which leads us to our next trend.

2. People-Based Marketing. By now you've likely heard Facebook refer to 'people-based marketing,' and it's not going away – it will dominate 2015 and the years ahead. Expect marketers to use existing consumer data from people's online history to proactively address their specific needs with exactly what their previous activities demonstrate they want.

For example: If you know Nancy Brown converts 65% of the time she's offered a $10 off coupon regardless of whether or not it's for in-season items, you might offer her a $10 coupon to purchase something from the previous season. On the flipside, if you know Samantha Harris cares less about savings and more about 'the latest and greatest,' you might give her an exclusive offer to make an advance purchase on a new seasonal item at full price.

Following Facebook's lead, there are some marketers doing this, but far too few. Whether it's hiring 'data scientists' or finding third-party data gurus to team up with, marketers have barely scratched the surface on how they can fight back and transform the 21st century, digitally-driven shopping experience. The ones who crack the big data nut first will be the leading marketers of tomorrow.

3) Facebook Messenger as a Marketing Channel. Consider the billion-dollar acquisition of WhatsApp, a company that overtly helps people avoid forking dollars over to telecom companies and the stand-alone Messenger app starts to take a different feel to it – one that is about disrupting more than a user experience; it's one that is disrupting the telecom model. Even with 20% adoption, Messenger has become one of the largest peer-to-peer services of communications on the planet – overnight.

Right now, marketers should be considering Facebook Messenger as a significant piece of their multi-channel mix. In 2015, expect the most innovative marketers to facilitate the first brand-integrated experiences on Messenger.