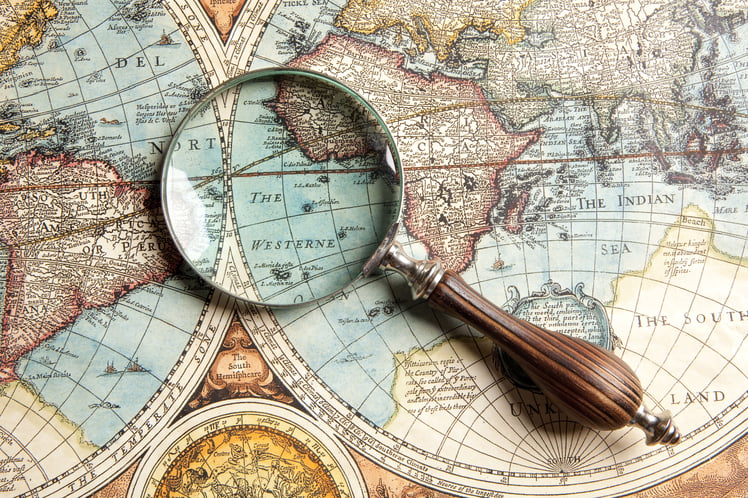 It's time to start thinking about how approaches to marketing strategy will be changing in the new year. If you want to gain an edge over your competitors, it's never too early to jump-start new initiatives.
Going into 2017, most companies should have the funds to bolster their digital marketing efforts. Gartner's 2016-2017 Chief Marketing Officer Spend Survey revealed that marketing budgets have increased to make up 12% of a company's total revenue.
The following marketing trends for 2017 will help your business decide where to best invest its marketing dollars.
6 Digital Marketing Trends for 2017
1. Connecting with buyers by understanding their personas.
Whether you are marketing to consumers or members of a business team, personalization is the key to success. Content Marketing Institute found that 41% of B2B marketers and 38% of B2C marketers are prioritizing efforts to better understand their audiences.
Your potential buyers want to see that you are responding to their unique needs. They don't care to see more promotions of product and service features. To provide the customer with what they are looking for and what they will respond to, you need to develop buyer personas before you start to put together any marketing content.
Actual customers can be a good source of information for building these personas. Surveys and interviews with these customers help you understand their buying process. Personas should include demographics, details about their role in the business, how they behave, and where they get their information. Information about the challenges they face and their goals will help your content and offers speak to their pain points.
2. Engaging across multiple channels.
Multichannel marketing strategy pays off in increased customer loyalty. According to Business Insider, companies that created multichannel campaigns experienced a 130% increase in 2-month customer retention.
Mobile is emerging as one of the top marketing channels. Salesforce found 71% of marketers believe mobile marketing is crucial to their business. Consumers use mobile devices to research and compare products and services, so mobile touchpoints need to be included in a marketing strategy along with email, website, social, and in-store tactics. Mobile applications can be used to engage customers. Push notifications and SMS alert consumers of limited-time offers and promotions.
When developing a multichannel marketing strategy, companies need to remember to make their message consistent across channels so customers enjoy a seamless experience with their brand. Companies also need to understand the role each channel plays in the path to purchase. eMarketer found that 50.6% of organizations use a multi-channel attribution model to understand how their marketing strategies perform.
3) Managing your marketing platform to enhance its value.
In this era of multichannel marketing, using marketing automation makes coordinating and executing your marketing tactics much easier. Marketing automation platforms can be used to develop, track, and schedule campaigns. These platforms help reach customers on the right channels, with the right content, at the right time. Forrester learned that B2B marketers who use marketing automation notice a 10% increase in sales-pipeline contributions.
As effective as marketing automation can be, a marketing platform shouldn't be left to run on auto-pilot. Your marketing team needs to look out for trends in metrics like website visits and email views to see what is working and what is not so you can adjust your tactics and goals. Your marketing team should also be responsible for establishing a vision for your marketing strategy. Your business needs to focus on setting realistic and measurable goals that can be met within a specific timeframe.
4. Optimizing campaign effectiveness through performance analytics.
HubSpot's State of Inbound Report showed that 97% of inbound marketing campaigns fail without good analytics. In fact, Forrester found that marketers are 39% more likely to see growth in marketing performance when they use a portfolio of 5 or more analytics tools to evaluate their campaigns.
Tracking key performance indicators like click-through and conversion rates lets you know which marketing strategies are working and which need adjustments. Sophisticated analytics like cognitive analytics may be needed to make sense of customer comments on social media. The natural language processing in cognitive systems can track and make associations between conversational threads that express customer sentiment about your brand.
5. Using intelligent content to deepen your customer relationships.
According to the Content Marketing Institute, 86% of B2B companies have a formal content marketing strategy. Of the consumers surveyed, 90% find custom content useful and 78% see it as a sign companies are interested in building relationships with them.
Intelligent content establishes your company as a thought-leader in your industry. Instead of focusing content on the features of your products and services, you should use the opportunity to entertain and educate your audience.
Going into the new year, your business may want to push the envelope by moving beyond traditional textual content like blogs, eBooks, and white papers. Forbes proposes that 360-degree images and video content will be needed to satisfy consumer desire for a wow experience. Syndacast predicts that 74% of all internet traffic will be video in 2017.
6. Leveraging social media for social marketing.
The social network is the ideal place to encourage conversations between customers and your brand. Social media is the place to find potential customers in key demographics. Business2Community reports that 89% of 18 to 29-year-olds and 82% of 30 to 49-year-olds use social media.
In their search for personalized customer experiences, consumers demand direct and immediate engagement with companies. NM Incite's State of Social Customer Service Report found that 71% of consumers who get quick responses from brands on social media are more like to recommend the brand to others.
The Future of Marketing Strategy Starts Now
The seeds of your 2017 marketing strategy may have already been planted. Now is your opportunity to make them grow. Analytics are the key to understanding who your customers are and how they are engaging with your brand through specific touchpoints. These analytics will help your business figure out how to incorporate marketing trends into a winning strategy for the new year.
Pluris has the experts and tools you need to harness marketing analytics. We will work with you to develop a multichannel marketing strategy that shows results so you can start the new year with a bang.
Learn more about the tools Pluris uses to make multichannel marketing work for your company.