We're finally far enough away from the holiday season to take a good look back at what worked and to catch a glimpse of where we'll go from here. And now we're seeing retailers making big shifts for the new year, further illustrating the importance of going back to basics.
What worked: online. According to eMarketer, holiday ecommerce sales were up 12% year over year, topping $49 billion. Amazon had a stellar season, shipping more than 1 billion items in the week leading up to Christmas and seeing 3 million people signing up for Prime. (Great for retail, but a huge amount of pressure for mail delivery services, which had some major service issues.)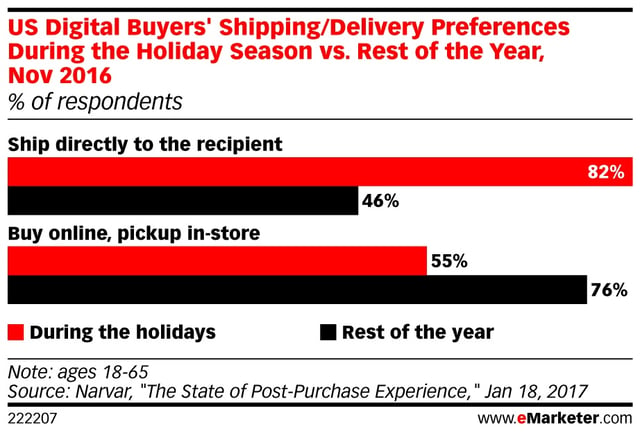 Brick and mortar didn't experience the growth that ecommerce did, topping out just shy of 2% YOY. We're seeing the aftermath in large retailers like Macy's and Sears closing hundreds of locations.
What does it all mean? It means your customers are evolving. Generating sales isn't just a matter of turning on the lights and flipping the sign. It requires meeting your customers where they are, in person or online, and having a comprehensive plan in place to support them along their journey. And be aware, some of their preferences may look different now that the holidays are over.
The dust has settled on the holiday chaos, so it's a great time to revisit your strategy, patch the holes, and dive back in. Understand that while many consumers are shopping online, that isn't always their first or last stop. Every touchpoint, every message, every offer counts. Make sure you're well resourced, even if that means outsourcing, to understand your customers and engage them in a meaningful way.