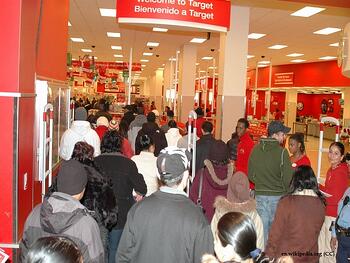 Before we could scoop one last bag of candy corn off the shelves, the holiday lights were strung along retail aisles. Retailers are off to the races to one-up each other with their price points and Thanksgiving day openings (is it still Black Friday if it starts on Thursday now?) and consumers are prepping their sleep patterns – and their wallets – to kick off holiday shopping as soon as the tryptophan wears off. Or are they?
According to a recent Forbes article, a quarter of all consumers plan to have their shopping done before Black Friday. And many shoppers are planning to shop online, outside of Cyber Monday – in fact, 55% of Americans plan not to shop at all on Black Friday or Cyber Monday. So, how do retailers stay in the game as the game keeps changing? Here are four tips.
Stick to the basics. Are you using appropriate channels? And do they talk to each other? Make sure the offer you're sending me via email matches the price point I can find on your website. As we often tell our clients, "Think like a marketer, then think like a customer, then rinse and repeat."
Nail the offer. No matter how you dress it up, retail still comes down to offer optimization. But this time of year, the consumers are looking for that sweet combination of price and value. So the marketing push isn't just about visibility – it's where and how you're offering, and how your offer measures up against your competition.
Consider long-term retention. Putting my consumer hat on for a minute, I think about how many mailing lists I might be willing to join this time of year for the sake of snagging a good deal – and then how many of those things I'll opt out of after the holidays. Multiplied by millions of consumers, what's your retention rate once the season is over? Which leads us to my final point…
Think beyond the holidays. While it's easy to get caught up in the holiday frenzy, don't take your eye off the long-term engagement opportunities. What are you doing to capitalize off this boost in retail activity? Make sure your messages include the returns season, the tax refund cycle and all the little behavioral triggers set off along the consumer journey.
Good luck out there.