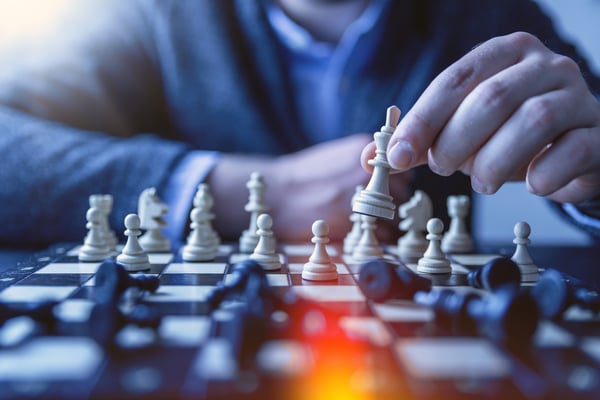 The kids are going back to school, our Denver office has already seen snow, and it's starting to feel like fall. While 2020 has dished up a lot of new challenges, marketers are still facing the need to plan and budget for next year, even if we're still struggling to plan for next month. Here's what our CEO thinks about 2021 planning.
Given how bonkers 2020 has been, is it possible to plan for 2021?
It is! It's important to recognize that even though this year has been full of the unexpected, we've still been able to learn a lot about our customers, what they need/are looking for, and where to find them. Understanding that we probably have an 18-month runway back to "normal," we can use many of the lessons learned in 2020 to inform 2021 planning. Furthermore, we are adding in elements that might "pivot" in case of further COVID outbreaks or earlier full open – that flexibility is key for 2021.
So don't panic?
No. While marketers have found themselves in a reactive space for most of 2020, we have to stop every now and then and look at the good work that's been done. That's what 2021 planning gives us the opportunity to do. Take a breath, take a structured approach to reviewing the previous year.
What should marketers be looking at, specifically?
Hopefully, marketers didn't navigate 2020 without ever at least looking at their plan for reference. But even if you did, now is a great opportunity to look back at what you laid out in your plan and overlay it with what actually happened. Go back to your strategy and KPIs and see if you hit any of them. It's a reality that everyone's tactics changed – but it's likely the core outcomes have not.
Do KPIs need to shift as we look at 2021?
Not necessarily. If we start by looking at our strategy and outcomes, we can see which tactics need to change based on the current climate. For example, maybe you planned to drive more sales through in-store promotions but when your store closed, you pivoted to online. The outcome is to drive more sales, right? And your KPI is linked to sales. So don't ditch the KPI when all you really need to do is adjust your tactics.
This is important outside of COVID times, too. You don't sink your boat because you're not catching any fish. You just change where you're fishing and what kind of bait you're using.
That's a good metaphor. So what's an appropriate mindset going into the 2021 planning process?
Trust your team. Trust your plan. Go through your process as you normally would. Don't slash and burn your marketing budget – your plan isn't necessarily wrong because the world changed. You just need to think about making smaller, more conservative adjustments to navigate the next 12 to 18 months. That way, as conditions change again – for example, when a vaccine becomes widely available – it's not such a heavy lift to get back to "business as usual."
We just need to recognize that our customers are acting differently now and adjust without overcorrecting. Getting out of the reactionary space and moving into a longer-term vision will help with this. Marketing strategy isn't really meant to be made one year at a time, anyway.