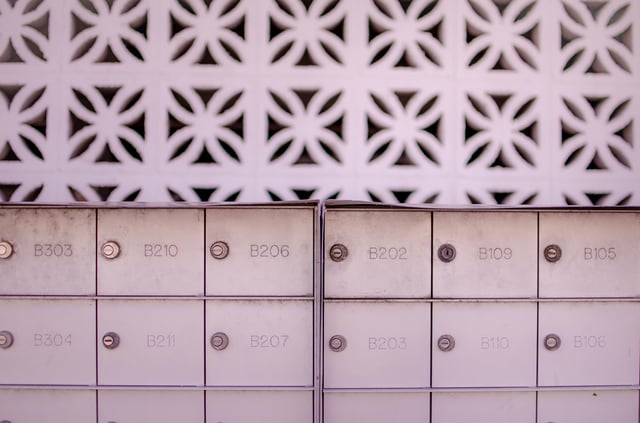 Do you still receive postcards in the mail from cable, media and energy companies offering you a better deal? If you are like most people, you toss those postcards directly into the recycling bin. An increasing majority of utilities customers are more comfortable with and prefer Internet-based applications for information gathering, service selection, billing, and support. Yet, for consumer energy providers, there is still need for direct mail campaigns when they are part of a broader multi-channel marketing strategy.Whether a prospective customer would be a first-time subscriber, is relocating from one service area to another, or just wants to explore options, the chances are good that he or she is unaware of the many competing brands available. Despite changing consumer behavior, as an initial touchpoint and for the purposes of raising brand awareness, postcards, TV and radio continue to be a valuable part of a comprehensive marketing campaign. But they lack one crucial characteristic, the ability to collect data. Outbound-only advertising channels provide little or no hard data on consumer sentiment and on the reachability of the target market through the channel. This makes the real value of marketing's contribution to the sales pipeline very difficult to measure accurately.
Today, to produce valuable data, all advertising must guide the prospect to engage through one or more interactive channels. Interactive channels have the benefit of providing rich and measurable customer feedback data and fodder for deeper sentiment analysis with respect to the brand and the company's product line and customer service experience. This is a core principal of the omnichannel marketing strategy, an agile and scientific approach to brand experimentation, consisting of regular and measured brand makeovers, consistent customer experience across media formats as well as content distribution channels, and a carefully organized library of digital and creative assets, all designed with the expressed purpose of building customer intelligence and filling the sales pipeline. Taken together, these assets can become a tool with which it is possible to collect valuable new consumer data, study opportunities through the lens of a wide array of scenarios, and produce new services and serve new markets based on valid and observable trends in consumer activity, behaviors, preferences, and sentiment.
Omnichannel marketing is an exercise in innovation and it builds agility and resilience, essential core competencies for any organization with ambitions to grow and thrive in chaotic market conditions. Unfortunately, energy companies are generally neither innovative nor agile and they are typically lagging in interactive marketing and customer intelligence practices. They have had the benefit of long-term market stability; so they have largely avoided making large investments in people, process and technology related to gathering deep customer intelligence. But all that is about to change. In the next 12 to 24 months, industry deregulation will lead competition among energy, cable, and media service providers, and, as a result, to a rapid diversification of product offerings by energy companies, and more choices available to the increasingly tech-savvy and demanding consumer. Based on the experience observed in one service industry after another, the impact of these disruptive technologies will force energy companies to catch up quickly or face a serious disadvantage.
Omnichannel marketing presents a significant challenge to any organization lacking in analytical bench strength. The variety of data grows with each new marketing channel, with each new customer segmentation, with each new creative asset, and with each new product. You have to make sense of the data, even when the number of possible touchpoints with the customer multiplies and the collected data takes more and more different forms. Normalizing such diverse data and further enriching it to create a unified view of the customer is not easy. But properly organized, the data itself has the potential to become one of the most valuable corporate assets.
It has never been easy to connect sales results directly with marketing activity. And the task is more difficult now, even if you still send postcards. In an omnichannel marketing environment, it still has to be possible to calculate the value of the sales pipeline at every stage, especially at the top of the funnel, no matter which channels the customers prefer. To measure the health of the sales pipeline and to stay competitive in this changing market, it is imperative that energy companies adopt an omnichannel marketing strategy, provision sophisticated and purpose-built analytics systems, and build a team of in-house as well as third party experts to manage and mine the data.