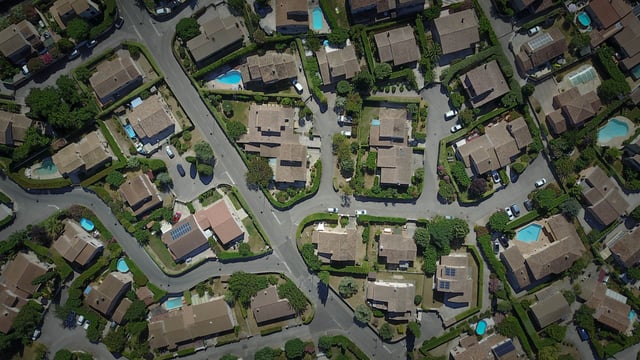 New service offerings powered by an army of new brands have begun to appear in homes and small-to-mid-sized businesses across the United States. In addition to known services such as cable and wireless, increasingly we are seeing streaming content, web-based media channels, home automation and home security, even large retail brands penetrating the walls of the consumer's home.
Agile new competitors have entered the domestic market, many of whom have expended great efforts to develop, nurture – and in some cases even invent – emerging service industries, industries that now threaten to extend energy services to their customers as well. This will come at the expense of traditional energy companies who have enjoyed long-term stability in their markets and have largely avoided having to invest in the technology and talent needed to address this impending disruptive force.
At the same time, the consumer is maturing. Home owners and business leaders are changing the way information is gathered and the way decisions are made, especially decisions relating to recurring monthly spend. Thanks to social media, they also participate in focused dialogue with committed and interested groups in a much broader and more public forum than ever before. They are increasingly sensitive to the cost of energy as they begin generating their own power. And with smart metering, they are ever more aware of their own usage patterns and can make more informed decisions.
"Alexa, help me lower my energy bill"
Okay we're not quite there yet. But soon, personal digital assistants, driven by artificial intelligence and a rich repository of user data, will routinely guide consumers to make more informed decisions without the help of special advisory services. Consumers will grow ever more sensitive to price and ever more demanding when it comes to personalized service. And they will pay closer attention to the bill. With a wider array of delivery and pricing models to choose from, discounted rates on bundled services, and service providers who are able to respond to their unique demands with tailored products, consumers are reviewing their options when it comes to energy.
Energy companies do have several advantages. Historically they have excelled in disaster preparedness, emergency response, on-site maintenance and repair, and lean back-office operations. Customer service has traditionally been geared toward these activities. They have made significant investments in dispatch and fleet management systems, and in training and equipping field engineering and service teams. They have developed rigorous procedures governing on-site customer interaction. They have reliable customer service personnel and processes in place to assure prompt and informative communication with customers. Owing to all this, they have a relatively trusted brand.
Furthermore, unlike their upstart competitors, energy companies are highly experienced with issues of regulatory compliance, and well-practiced at extending consumer financing and developing creating pricing models optimized for consistency on the customer's bill from month to month. They know that compliance and predictable monthly bills leads to fewer headaches. Eventually, all utility providers large and small will need to solve this problem and address many other common back-office challenges. Traditional energy companies maintain core competency in this domain and might be considered more valuable as partners in a joint effort to deliver services to the domestic market.
Energy companies have an opportunity to parlay these strengths to capture new segments of the broader consumer utilities market. To accomplish this, they will need to develop their digital assets and demonstrate competence with disruptive technologies, some of the same ones that are threatening their business. They will also need to develop an agile partner ecosystem, lending their own core competencies to their upstart partners and drawing from them the skills they are missing. In this way, a disrupted market may actually favor the incumbent energy company. But they will need to revise their business model and their marketing strategy to address rapidly diversifying consumer demands. The challenge is no longer simply to come up with the best marketing strategy and execute with precision. The challenge is now one of crafting a unique marketing message suited to the individual preferences and observed behaviors of the targeted customer and collaborating with partners to assure the message is consistent across all channels and brand reputation stays high.