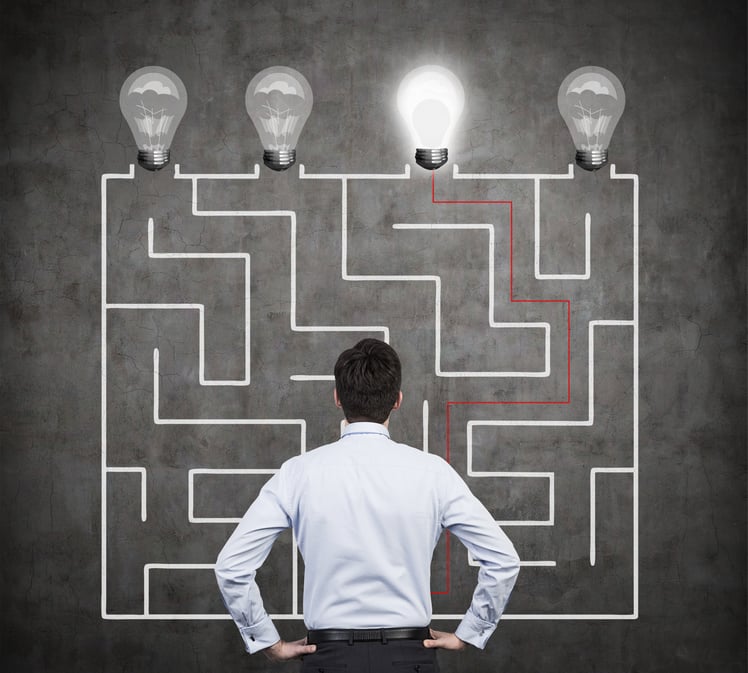 When I meet with a client, one of the first questions I ask is, "Is your current focus on online data, offline data, or both?" Understanding how a company looks at online data (or offline data) is helpful in determining not only their core competencies but where the opportunity is to help them fill any "gaps" to ensure that the organization is able to meet its goals.
We understand that marketers come in all shapes and sizes and bring a variety of complimentary skill sets to an organization. Successful marketing is rooted in our ability to quickly identify core competencies within an organization, define "the gaps" in our staffing, and adjust accordingly.
So, what are the core competencies or skills needed by today's marketing teams? Let's take a look.
The first question you should ask is, "Who is on my team?" If your team's strength lies in technology, their ability to aggregate, integrate, and analyze data is going to be a lot stronger. But can they also pull marketing insights and create a strategy? The bottom line is that you need to do both.
Often, companies work with an agency or, in some cases, multiple agencies to fill these gaps. But shopping for an agency can be tricky. On the one hand, there's an appeal to having a one-stop shop, an agency that "does it all." On the other hand, there's a lot of value in specialization. Both approaches have their advantages.
One-Stop Shopping
A larger agency can be appealing because you can get all your needs met and only have one relationship to manage. When there are units to move and deadlines to meet, time is money and, as marketers, we're all looking to spend our time efficiently. But what you gain in efficiencies by having one relationship to manage, you may lose in effectiveness if the agency's model is one of quantity over quality of offerings.
Specialized Shops
Three quarters of marketers take a different approach, utilizing a mix of agencies. And here's why: if you own what your in-house capabilities are (and aren't) you can cherry-pick agency relationships to fill the gaps. And often, one agency may recommend employing a second agency to support their work – because together, they bring a holistic approach, with very strong delivery in their specialty.
So how do you overcome the stress of managing multiple agency relationships? Put simply, your leader has to be a good project manager. S/he needs to understand the holes you're trying to fill, vet the agencies for their abilities to get the job done, and manage the relationships both in terms of how they work with your organization and with each other. And s/he must ask the right questions. What are the KPIs? Are we meeting our goals? Can we substantiate our findings?
Even if you have a strong team, an effective leader can identify any gaps in competencies. To fill these gaps, the best leaders turn to agencies. Whether you're a large business with an AOR or a mid-tier business managing 2-3 agencies to cover direct and digital, everyone – at every level – needs to understand who you are/aren't as a brand, what you're able to do in-house, and what you need to outsource.
Have you identified gaps in your marketing team's competency? We can help.