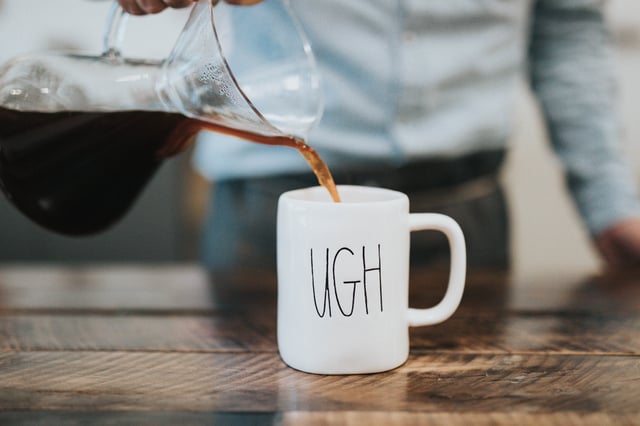 How do you describe marketing mistakes? Just ask five marketing experts and you'll hear at least 50 examples of what people do to mess up their marketing programs.
So much about marketing depends on your product or service. While every industry is different, there are some basics that apply to all industries. Often a given error is not about the tactic, but about the implementation.
Too often, companies will dismiss a marketing strategy assuming that if it didn't work for them once, it doesn't work at all or will never work. It is not unusual for companies to make repeated errors when trying to find their way around the marketing aspect of their company, and spend a lot of wasted time and money in doing so.
We have put together a list of the most important and common errors many companies can avoid from the onset.
Lack of focus on your market. Focus on your customers. Know your market and the clients who are interested in your product or service. One of the biggest errors some companies make is a scatter-shot approach. You waste a lot of time and money plus limit your exposure to the people you really want to target. Customize your message and use it go after those who are looking for you. Skilled marketers know to narrow their target audience. Make your message clear and compelling. If your marketing message is vague, it won't resonate with your prospects. Know who you are writing for and what their needs are.
Underfunding the marketing budget. Don't skimp on the budget. Just as with underfunding a business, you can't wage an effective marketing campaign without a budget to support the effort. You end up costing your company money by not reaching your target audience to do business. It's a losing proposition. No marketing budget, no customers, no revenue. If you are not clear on how to market your message, get help. Be sure to invest in your marketing plan. Pay for a professional.
Relying on a previous marketing plan. Do your homework. Marketing is a lot more than just statistics. Good market research is important. Your current customers can supply you with valuable information in taking the next big step to creating a new marketing campaign with what you already know. If you want to go to the next level and use that information, don't neglect digging deeper. You can't constantly go back to the "same-old, same-old." You may think you already know what your customers want, but what if you're wrong? Customer research by an independent, professional resource is a critical first step to gaining this insight.
Ignoring the Internet. Include an online strategy and social media in your plan. Social media marketing along with an advertising component can be a low-cost solution for most businesses. Don't just rely on Facebook and Twitter to do the job for you. Too many companies leave out important social media tools such as LinkedIn, blogging and Google+. Take advantage of the online world. Look into Google AdWords and other pay-per-click advertising media.
No Call to Action. What happens when a potential client finds you online? Do you have an invitation for them to engage with you? In order to get the client "in the virtual door," you need to have some way of captivating their interest. Give them a reason to click on an icon for more information or sign up for a newsletter or a promotion? Without a call to action, you risk losing them.
Not focusing on what matters. What is your business about and what makes your company special and stand out in the industry? Too often, organizations paint their marketing campaign with a broad brush, thereby not letting customers and clients see what is exceptional about you.
No measure of your success. When you look at how your campaign is going, can you measure its success? Just because you launch it isn't the end of the story. Is it working? You should always be measuring success. You need to evaluate the performance and be ready to rethink and re-plan if it is not getting you new business. Your company must have goals and your marketing plan is part of the overall strategy for future development. There are strategies for medium to small businesses to track marketing return on investment (ROI). Try assessing a few different techniques so you can gauge the success of your marketing strategies and see which are working. You should see some results of the more effective plan. This is a good time to see others and how they measure up against previous plans. Also, you can assess what is working and what needs to change.
When it comes to marketing your company, there is much that can go wrong, but there is more that can go right. The single most important thing to remember is to know who and what your business is about and focus your plan on that identity. It is equally important to know if you or your staff have the experience and skills to build the most effective marketing and advertising campaign that will get you where you want to be in your industry. Knowing your strengths as well as your challenges is what matters the most.