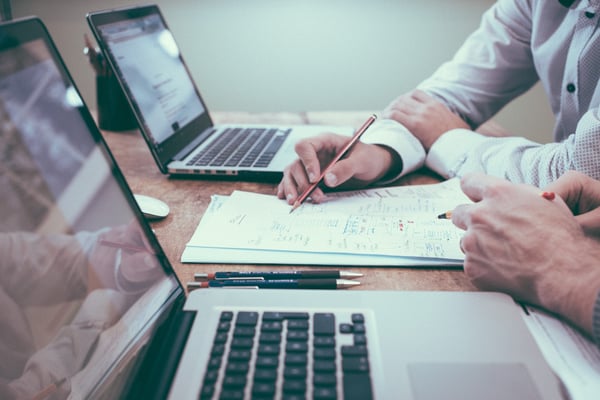 We work in a time where the influx of customer data has gone from a garden hose to a full-on floodgate. And while wrangling that information is not without its challenges, it's also an opportunity for companies to make data-driven decisions across departments and throughout the organization. In order to better understand the true value of these opportunities – and the pitfalls organizations face – I sat down with our CEO Michael Caccavale to discuss.
How important is it for organizations to create a culture of analytics?
It's increasingly important in today's world to have a culture of analytics and to thread analytics into all discussions, whether it's marketing, operations, sales, and delivery, or finance. It's just the way things are done today – having facts and analysis back every statement and assumption and telling stories from numbers instead of gut. It's making strategic and tactical business decisions more precise, more measurable, and therefore more informed.
Is the current workforce ready to go there?
More and more people are coming out of their undergraduate experience with an analytical bent. That generation entering the workforce has a lot of experience in analytical decision-making and we're really seeing that influence every aspect of a business. Whether it's project notes, annual reports, collaboration work, etc., anything involving business today should be rooted in analytics and the upcoming workforce seems to be prepared to do that.
Do you see a culture of analytics happening in practice, or is it a lot of talk?
I think it happens. It depends on how data-driven the business is. And there is such a thing as going too far – getting caught in a culture of analysis paralysis. But generally speaking, businesses that are led with data tend to adopt new tactics sooner and adjust more fluidly than businesses that are running on their leadership's instinct. Similarly, leaders who use data in their supporting points tend to run their organizations with a culture rooted in analytics, so adoption is quite common.
Which departments have the most to gain from their own data literacy?
In marketing and sales, it's becoming much more important. With the advent of CRM proliferation and digital media, the ability to be able to quantify digital media – that alone really lends itself to adopting. Marketers are required to be able to talk about the success of marketing efforts and marketing spend in a data-centric way.
How does this funnel into cross-department communication?
Much like external or customer facing communications, you really need to know your audience. When building a culture of analytics in your organization, you also have to address the fact that not everyone speaks in spreadsheets. You have to make sure there's not only an ethos of data-driven decision-making but also an expectation that communication is clear and that tools are available to do that. People need to be held accountable for that.
What's the impact on cross-department collaboration?
For cross-department work, speaking "with analytics" is really important. If sales needs marketing support, marketing needs operations support, etc. being able to talk about that through the lens of analytics will allow departments to get on the same page more quickly with shared KPIs and develop a plan to move forward. Analytics really becomes a shared language across the organization. Gone are the days of "I need X" – now it's "if I can get X, our sales can move by Y" and that's an effective communication strategy for getting what you need.
And if all departments are operating from a place of data literacy, it not only impacts their operations but it also impacts the overall budget for the organization. Making data-driven decisions related to spending can make a huge difference to any department or company.
Ultimately, how does this benefit the customer?
Companies will operate more efficiently. And marketers can leverage dollars that communicate with the customer on time and on message. It really all comes back to serving your customers. And as we all know, when departments work together it reflects in the customer experience.
It's also really important to acknowledge that data collection doesn't stop with the customer – it should also be an internal effort. This is the crux of building a culture of analytics, really. Getting everyone on the same page, regardless of organization size and location.