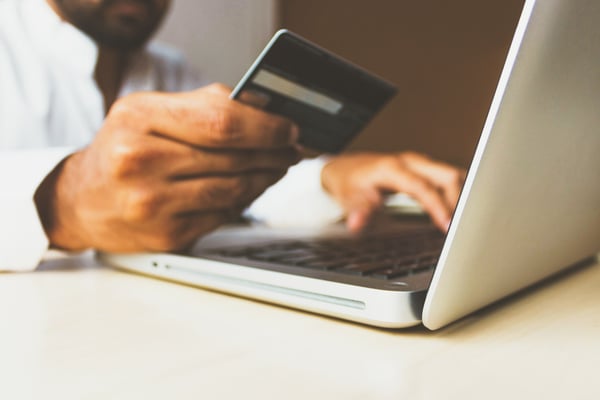 It's no secret that 2020 was an unexpected year for all of us, and a big year for ecommerce. A recent eMarketer report suggests, though, that "the pandemic has only accelerated an ongoing shift to the [ecommerce] channel." So with this growing channel in mind, our CEO Michael Caccavale and I sat down to discuss what marketers need to keep an eye on.
Knowing that ecommerce is likely to continue on its upward trajectory, how would you adjust media spend?
Ecommerce as a percentage is increasing. In terms of media spend, that really depends on the client and how effective their media is. You really have to know what's working well – or not well – before you can have a productive conversation about budget allocation.
That's where the argument for measurement comes in – because there's no one-size-fits-all for "success." Measurement is key. And so is customization. We see some brands sending emails every week as air cover, to keep their brand top of mind. While other brands are focused on targeted offers and allow greater customization from their customers. The former might have the volume but arguably, the latter has better open rates and response.
So before you can think about which channels you're using to drive your ecommerce, for example, you need to have a good handle on your KPIs and measure what's working and what isn't.
Check out this article on retail ad spending – given that the display-to-paid search ratio seems to be holding steady, the overall spend is trending down. Is this at all concerning if ecommerce is increasing? Or just a reflection of diminishing total budgets?
I don't think looking at overall spend is going to give us a lot of good insights. Even in non-COVID times, budgets fluctuate. And regardless of that total, it's really about maximizing the budget you do have and this comes back to measurement.
If marketers are moving dollars into different media (or trying to maximize the dollars that remain after cuts), where do you think they can let off the gas? Should they reallocate funds from, say, in-store displays to things like digital or direct mail?
We are still living in a time where it feels like people are out and about less. So for example, when what was once a busy commuter route becomes a ghost town, it's very apparent that people are viewing billboards less. Some channels are less obvious, like digital and direct mail. Some people are finding mail is doing better – and we may see this shift again as people are out more.
I feel like direct mail is still a good part of the mix. And as consumer habits are in flux due to COVID, it's a great time to change your format, change your offer, and measure as part of your media mix – not to go dark altogether.
Did DM get buried during the election cycle?
Most of our clients are holding steady on direct mail and seeing good results. Some are even increasing their presence in that channel. With the holidays upon us, it's definitely still a relevant use of budget. And as no channel remained untouched by politics, direct mail didn't take any greater hit.
Can marketers use predictive analytics right now?
Everything ahead might feel like a mystery but the answer is yes. Regardless of external factors, looking at your KPIs and ROI through an analytical and forward-thinking lens is always a good way to plan for the future. Even in "normal" times, no one has a crystal ball but anything you can do directionally will help you.
Is brick-and-mortar in trouble?
I think it's definitely going to change. This year, people were forced to think about buying online and now people have found new ways to do things. So while there's still a strong argument to make in favor of the delight of in-person shopping, brick-and-mortar will undoubtedly have a tough time making a comeback.
Ultimately, we have turned the corner into a time where ecommerce is king. How brands and marketers adjust to that will vary but one thing is certain: measurement and analysis will always put you on the winning side.