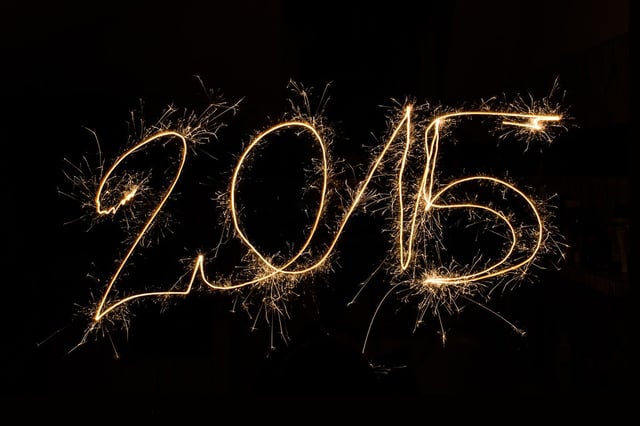 The new Star Wars film is finally here, and a lot of folks are committed to watching the trilogy in preparation – because in order to know where you're going, it's good to remember where you've been.
Similarly, marketers have to the same thing this time of year. After months of grinding out holiday prep, the budgeting and planning process keeps us looking forward. But what happened in 2015 to get us here?
It's still all about customer experience. At its base level, this is often viewed as a purchase experience – what happens at the time of transaction. Is the salesperson friendly and helpful? Is the customer able to locate and purchase the item they want? Are they likely to return? But marketers are missing the ball if they're not thinking outside of the point of purchase to understand the quality of their customer experience.
With mobile and social especially, the customer experience starts long before, and continues long after, the web or brick-and-mortar interaction. Marketers need to be using their data – and working across departments and channels – to make sure offers, interactions and brand presentation are in sync.
Everyone is still working toward anticipatory messaging, and it can lead to shaky ground. Marketers need to think before they act– if you're not nailing right time, right target messaging, you're not ready to tell your customers what they want before they know they want it. Stick to the basics, use your data, and stay relevant – or you'll be out with this week's trash.
Customers are decluttering. So much information is exchanging between brands and consumers, between consumers and each other and otherwise, it drives consumer selectivitv on when and how they want to be contacted. So whether it's the annual unsubscribe sweep to opt-out of pesky email lists, unfollowing on social media or canceling memberships, customers are ever more in the driver's seat.
For marketers, that means they have to start paying attention. Give customers the opportunity to tell you when and how they like to be contacted – and listen to that. Don't let an email marketing manager kill the brand loyalty and relationship built over time with an over the top email "slam program."
We've come a long way this year. The discussions around omnichannel are becoming more sophisticated, "Big Data" has been managed to a digestible size, and marketers continue to put great work into well thought-out campaigns. I'm excited to see where 2016 takes us.