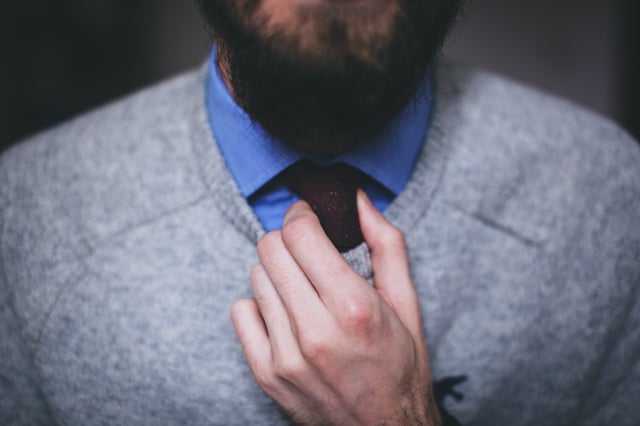 Retail and ecommerce companies are at a crossroads. Many physical retailers are realizing the limitations of their grown as locations around the country shutter their doors. Companies that once saw omnichannel retailing as a "nice to have" marketing strategy now realize its critical importance to survival.
These retail organizations cannot approach e-commerce in the same way as start-up e-commerce companies. Having an e-commerce platform as part of your selling strategy is different than being an e-commerce store. Legacy retailers bring to the digital table multiple platforms and selling tools across multiple channels, a different challenge than having e-commerce be your only lifeline to the outside world.
So what is keeping retailers from embracing the change necessary to survive in the digital world? And what can they do about it?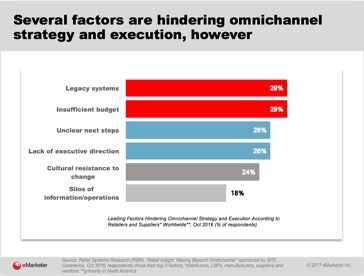 Omnichannel retailing, the shift towards using all available shopping channels to buy and sell goods, is redefining retailing across vertical markets. As retailers of all stripes deal with the growing pains associated with this substantial change, they have identified legacy systems as their biggest challenge and informational and operational silos as their smallest challenge. Realistically, these are two sides of the same coin. A legacy system, almost by default, is an operational and informational silo. Many marketers have no access to the data available within these old systems and must rely on IT to gain customer insights. But silos are not a legacy problem alone. New marketing platforms and DMPs can also create operational silos that limit the organization's ability to offer the best customer experience.
Cultural resistance to change is a huge problem, regardless of how that change manifests. Strong leadership is required to diagnose and overcome this hurdle. In-house teams often don't have the creativity or visibility to build the plan to transform an organization. And if they can't identify the problem, how can they possibly be expected to solve it? How can you expect your marketing team to ask for a budget they don't know they need?
To identify the problem, executive leadership needs to call for a strategy to bring a total understanding of the customer together from all channels. Leadership needs to go beyond "make more money" or "buy more technology to solve that problem." Marketing leaders need to be able to demand a full understanding of their customer – and the ability to effectively differentiate marketing investment in each channel.
In order to bridge the budgetary gap and shift to an effective omnichannel retail strategy, marketers need only to demonstrate the value of not spending the budget effectively. If you don't have the budget to understand what you're spending, how do you decide what to spend in the first place?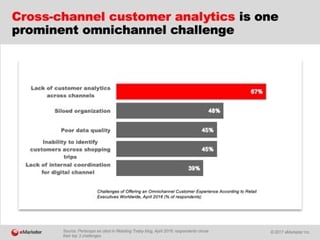 When a retailer finally begins the process of implementing an omnichannel retail strategy, they face many challenges. Looking at the selections above, it is worth noting that the collection of and successful analysis of data is at the core of almost all these challenges. Marketers need a way for data to come together, to integrate and match up across channels and tell a singular story about the customer and their journey.
Successful customer analytics across channels requires the analysis of customer behavior as they move from one platform to the next. A retailer needs to be able to identify that customer at each stage. That customer needs to appear the same in each platform and then that data needs to get to the marketer in such a way that the marketer can follow the customer from A-Z, and hopefully through to purchase.
As retailers look to adjust to omnichannel retailing, they need to modernize across all channels. Customer acquisition and retention remain critical and there is an opportunity both online and in-store to implement technology to help businesses meet those goals.
Retailers can use the same marketing technology systems to improve customer experience and to educate and empower in-store employees. By mirroring the experience on the website for in-store employees, retailers can create a seamless experience for the consumer that reduces friction in the buying process and increases loyalty.
The move to omnichannel retailing requires legacy retailers to have a deeper understanding of their customers, be able to recognize them as they move across channels, and be able to share information across the organization via the successful implementation of technology systems that can function together. Are you doing enough?